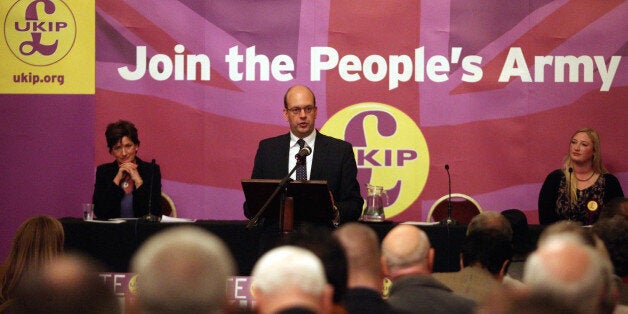 He's previously said Britain's immigration laws are "so harsh" that they are "almost inhumane" for some people, but now Mark Reckless has sparked a furious reaction after suggesting that migrants who have lived in the UK for several years could be turfed out of the country.
The Ukip parliamentary candidate, who is hoping to win back his former seat of Rochester and Strood in Kent tomorrow after defecting from the Tories in September, argued that in an EU-free Britain migrants would only be able to stay for a "fixed period."
His comments were met with horror and jeers, the Daily Mail reported, as he addressed an audience of dozens of local residents at an ITV hustings with other candidates in the Rochester and Strood by-election.
Labour candidate, PR consultant Naushabah Khan, who is herself the daughter of immigrants, asked the former Tory where he would draw the line.
"Where would you stop Mark? My family are migrants, are we going to say they need to go back as well?" she asked.
Asked yesterday if his party would want to deport a plumber from Poland who owned a home and had children at local schools he did not rule it out.
"I think in the near term we'd have to have a transitional period, and I think we should probably allow people who are currently here to have a work permit at least for a fixed period," he said during the debate, which was aired on local television.
"What we would want to do is…apply a consistent Australian-style points system, the same to people coming from Europe as we do to those coming from say the Commonwealth, from Australia, Africa, India, the Caribbean, we shouldn't have a discriminatory system which favours Europeans."
Labour frontbencher Chris Bryant, who attended the debate told the told the Mail: "Jaws dropped on the floor when he said it. They are advocating repatriation, but it's not clear of whom.
"It sounds like a kangaroo court of Ukip officials would decide who stays and who goes. This shows how dangerous ill-thought out populism can be."
Others also voiced their disgust on social media:
Former home office minister Damian Green, the Conservative MP for Ashford, added that Reckless had come "perilously close" to a policy of repatriation.
"However strongly people feel about immigration this kind of policy is completely unacceptable," he said.
Yvette Cooper MP, Labour's Shadow Home Secretary, said that "once again, a UKIP candidate has let the mask slip to show the extent of their nasty and divisive views, and their outdated vision for Britain.
"To hear the language of repatriation coming from someone they hope will be their second MP is shameful.
"It's a policy that comes straight out of the last BNP manifesto and does not reflect British values. Be it Mark Reckless talking about repatriation, council candidates who attack Lenny Henry for the colour of his skin, or party thugs who overturn other parties' street stalls, nasty views are not far below the surface."
This morning Ukip has hit back and said Reckless was being misrepresented and that "if he was not being interrupted so much at the hustings meeting, he would have been able to make his position clearer."
Ukip and Mark have always been completely clear on this. Do not believe the desperate last throw of the dice from the Conservative party. There is no intention whatsoever to backdate future border controls to penalise those already here.

Mark simply made the absolutely common sense point that there will be a period after future border control arrangements have been agreed before they come into effect.

The way the Tory machine is spinning this is a travesty of honest reporting.
The polls so far suggest David Cameron is facing a very tough fight to avoid a highly-damaging by-election defeat in the Kent seat that would give Ukip its second elected MP, after Douglas Carswell romped to victory in Clacton with a majority of over 12,000 votes.
Reckless was immediately given opening odds of 1-3 after he defected to Ukip. Coral spokesperson David Stevens, added: "Those odds soon tumbled, all the way down to 1-25. We've not taken more than a handful of bets on any other party, and as far as we're concerned this contest is over, so anyone who has backed Ukip can go and collect and begin the celebrations now."
He accused Tory ministers of trying to "squeeze [non-EU migrants] harder and harder" in order to try and get the number of net migrants down below the target.
He went on to attack Britain's current migration policy, drawing on the example of a local Sikh medical student who was prevented from marrying "the woman he loved" who came from India because he did not earn over £18,500 a year.
"I just feel there are some areas where policy becomes so harsh that it is almost inhumane in some individual cases," he said, throwing his weight behind Ukip's proposal for a point-based immigration system.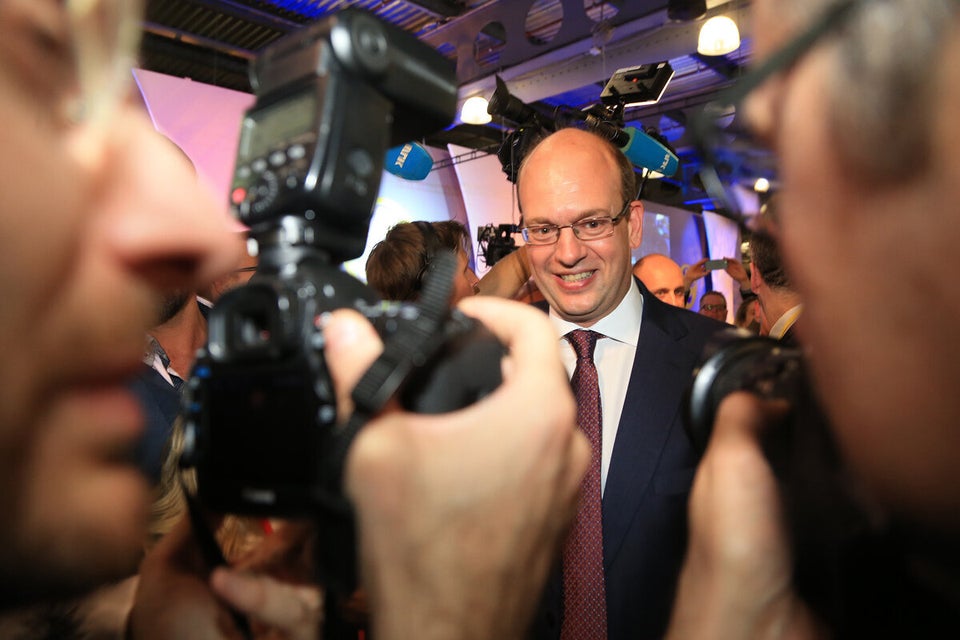 Mark Reckless Defects To Ukip