Sheffield United has announced that they have retracted their offer to let convicted rapist Ched Evans train with the team. The club released a statement on Thursday that said it "has decided to retract the opportunity for its former player, Ched Evans, to use the club's facilities for training purposes, as was previously intended".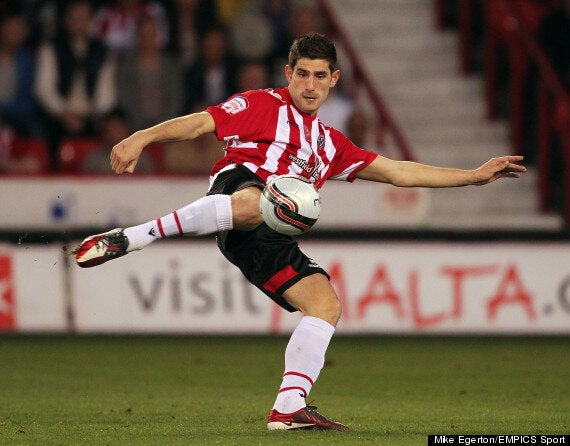 Convicted rapist Ched Evans has been training with his former club Sheffield United since his release from prison in October
It said: "The club initially accepted a request from The PFA (Professional Footballers' Association) for Ched Evans to be able to train. The reaction to this has been at an intensity that could not have been anticipated when first announced."
"We recognise that a number of our supporters will be disappointed with this decision, but would ask that they remember the responsibilities we have not only to a fine and proud club, whose history stretches back over 125 years, but also to the communities in which Sheffield United is active and to the city we represent."
Evans, who was convicted of raping a 19-year-old woman hotel room in Rhyl in April 2012, served two-and-a-half years of a five-year sentence. The player has always maintained his innocence despite being found guilty.
Upon his release in October this year, the Welsh striker was allowed to train with his former paymasters, sparking public outrage and leading to club patrons Paul Heaton, Dave Berry, Lindsay Graham and Charlie Webster quitting their roles with the club in protest.
The statement said that members of the board had consulted dispassionately with supporters, vice presidents, Community Foundation members, executives, staff, sponsors and other relevant stakeholders in order to help the club reach the decision.
"Also, the club has been diligent in communicating with the Football Association, the Football League, the Professional Footballers' Association (the PFA), the Football Association of Wales and the National Probation Service to take further soundings. The club initially accepted a request from the PFA for Ched Evans to be able to train. The reaction to this has been at an intensity that could not have been anticipated when first announced.
"As noted in previous statements from the club, the legal system of this country provides for both the punishment and the rehabilitation of every person who has been found guilty of a crime. Sheffield United will not be used to promote the view that professional footballers should be treated differently, as has been the wont of certain sections of the media and various commentators.
"In addition, we remain disappointed at some of the inaccurate reporting, misinformed views and commentary, as well as the actions of a minority of individuals on social media. Professional footballers must be treated as equals before the law.
"The club condemns rape and violence of any kind against women in the strongest possible terms. The club is aware that Ched Evans is pursuing legal recourse via the Criminal Cases Review Commission in the determination he has to clear his name. We trust that he will be afforded a fair hearing.
"During this whole period, we have been served a timely reminder of what we have been throughout our history: Sheffield United is a family and community club that, even in times of adversity, will remain strong and grow from its experiences."
The Olympic heptathlon champion, told Sky Sports News: "I believe being a role model to young people is a huge honour and those in positions of influence in communities should respect the role they play in young people's lives and set a good example. If Evans was to be re-signed by the club, it would completely contradict these beliefs."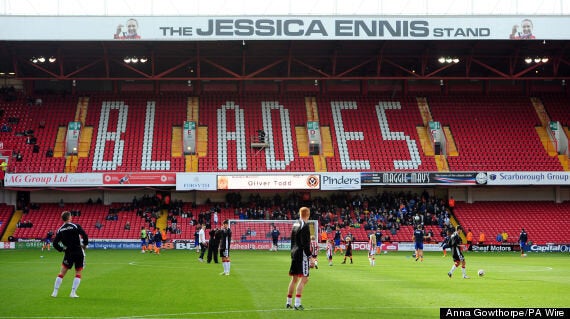 The renamed Jessica Ennis Stand at Bramall Lane, Sheffield
United renamed one of its stands at Bramall Lane after the athlete following her gold medal victory at London 2012.
Clegg did say he believed the Welsh international should be allowed to resume his career, possibly with a foreign side, however his position as a role model meant the the club should think "long and hard" before deciding whether to allow him to return to the Blades.
Clegg added: "Footballers are not just any old employee, they are obviously athletes but they are role models and a lot of kids look up to them. This is an incredibly serious offence, a very serious offence for which he has been convicted and that's what sets this apart." He told LBC Radio: "If it was me, I wouldn't take him on."
Asked if he would let Evans train, Clegg said: "I wouldn't, me, personally, Nick Clegg, because ... football stars play such an important role in the community where their clubs are supported, they are looked up to as role models. I wouldn't, but the reason I have constantly said the football club has got to think long and hard about this is I also want to protect the football club's right to take their own decisions.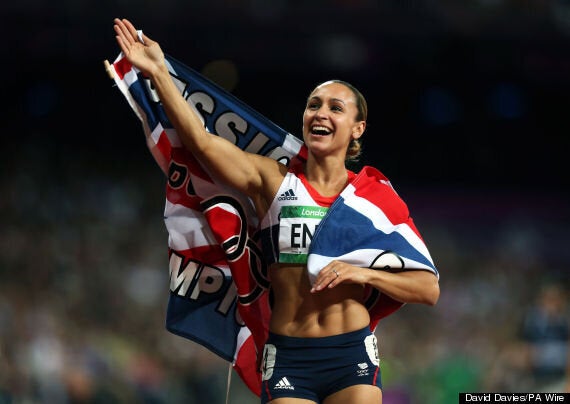 Ennis-Hill is the current Olympic heptathlon champion
"If it was entirely for me, just because of the status of football stars, I wouldn't." But the Sheffield Hallam MP added: "He maybe could play for a club abroad for a while before coming back." The Deputy Prime Minister said: "The point is he played for Sheffield United when the offence took place and when he was convicted, so there is a very particular decision for the club that had him on their books when he committed that offence.
"Of course, people need to move on in their lives and of course when you have done your time, you have done your time. I think there's a very specific responsibility for the employer that employed him at the time he committed the offence and, given that he is a role model, as I know as a Sheffield MP, in the community for United supporters."