A former teenage beauty queen has been arrested in a drugs raid.
Jamie France was one of three people arrested following the raids at two addresses in Keizer, Oregon, KPTV reports.
A mugshot of France, 23, looking sallow and dishevelled was released alongside an image of her taken in 2009 when she was crowned Miss Teen Oregon-World.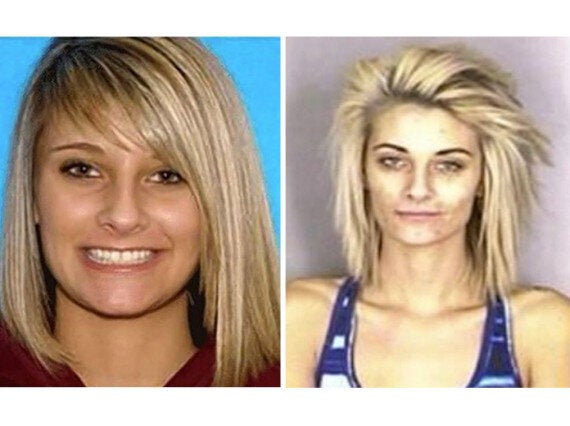 Jamie France was crowned Miss Teen Oregon-World in 2009. She was arrested on drugs charges earlier this week
The Telegraph quotes a Keizer police spokesman as saying the force had decided to release the before and after images of France to show the damage drugs can do.
"The Keizer Police Department would like to take this opportunity to caution against the use of illegal controlled substances because of the terrible long-term affects to the user, their families and our communities," he said.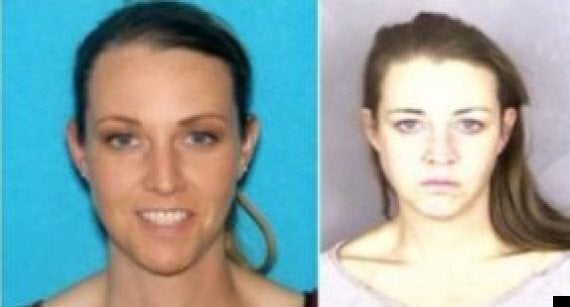 Erin Wells was also arrested in the raids
Heroin, methamphetamine, cocaine and magic mushrooms were found in the raid, which also saw Jarrod and Erin Wells arrested, Oregon Live writes.
Both Wells' also face child neglect charges after two children aged 4 and 7 were also found in the property.
Police say they discovered evidence of drugs sales.
France was charged with possession of meth, heroin and a controlled substance and has been bailed.
Jarrod Wells faces charges of possession of meth, delivery of meth within 1,000 feet of a school, child neglect, heroin possession, frequenting a place where controlled substances are used and possession of a controlled substance.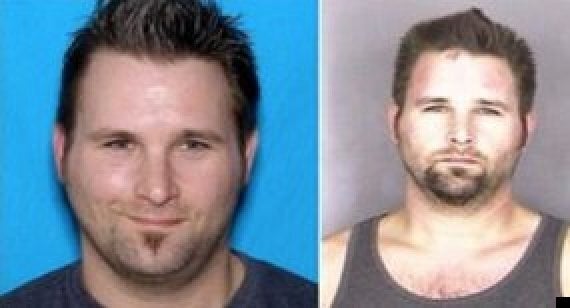 Jarrod Wells faces drugs charges too
Erin Wells was booked on suspicion of child neglect, meth possession, heroin possession and frequenting a place where controlled substances are used.
The faces of meth addicts tend to be gaunt as the drug suppresses the appetite and leads to the body's consumption of its own muscle tissue and facial fat. Teeth and gums also suffer and acne and scarring is often common - usually the result of picking related to the sensory hallucination of insects crawling under the user's skin.
Methamphetamine was first synthesised by Japanese chemists in the late 19th century and was prescribed to German military personnel during WW2 under the trade name Pervitin.
Free, confidential information and advice is available by calling the Release Drugs Helpline on 0845 45 00 215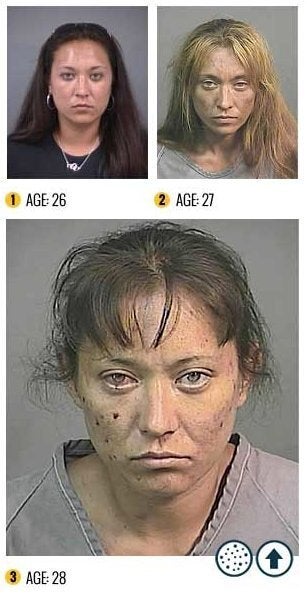 Horrors of methamphetamines