The Conservative Party's losing campaign in the Rochester and Strood by-election was a "load of bollocks", a veteran Tory MP has said.
Mark Reckless became Ukip's second elected MP today, after he beat the Conservative candidate Kelly Tolhurst by 2,920 votes.
Ukip's success is a huge embarrassment for David Cameron, who had personally campaigned in the Kent constituency no less than five times and had initially been confident of a Tory victory. To make matters worse, the seat was a lowly 271th on Ukip's general election target list.
Cameron bullishly warned Reckless in October that he was "coming for" him and would "throw everything we can at you". Tory MPs and cabinet ministers were ordered to the seat en masse to stop Nigel Farage's insurgency.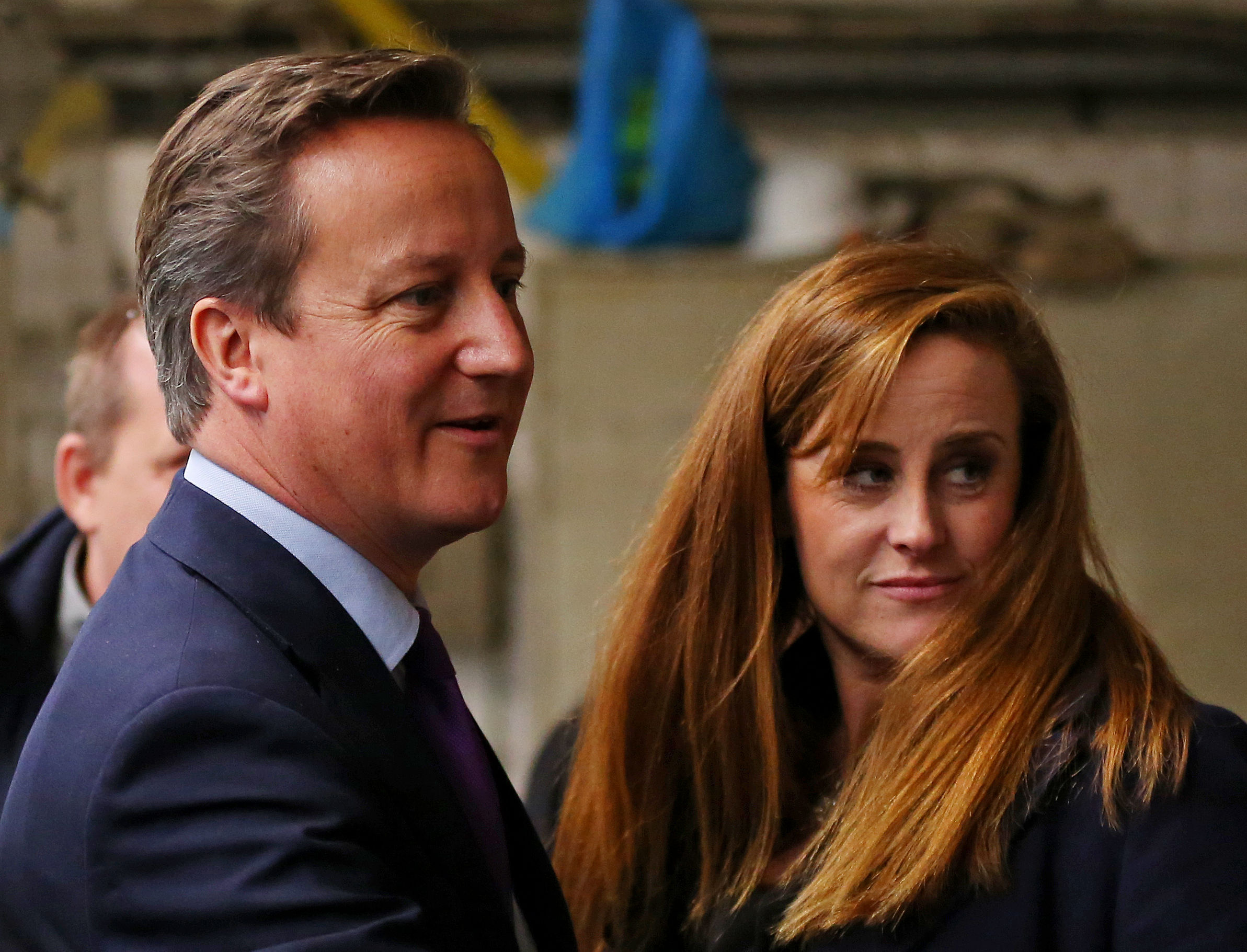 David Cameron with Tory candidate Kelly Tolhurst
The Tories threw the kitchen sink at Reckless, accusing him of being liar. The party campaign machine also produced a American-style attack advert and issued leaflets criticising him for having attended Oxford University.
Conservative MPs campaigning in Rochester are also said to have been unhappy with the party's decision to link immigration to crime, in an attempt to out Ukip-Ukip.
Tories in Rochester attacking Mark Reckless for "studying politics at Oxford". Via @genghisthekahn: pic.twitter.com/QkLCpZnb3s

— Mike Smithson (@MSmithsonPB) November 14, 2014
Speaking to The Huffington Post UK in the aftermath of the Tory defeat, Brian Binley, MP for Northampton South, issued a blistering attack on his party's tactics. "If you want the term I would use to talk straight, I would say that is a load of bollocks to try and play the 'elitist' card," he said.
Asked about warnings made by a fellow Tory MP that voting for Ukip would see house prices fall in the constituency, Binley said: "I've already used the word bollocks. These are weasel words."
The Conservative Party produced this attack-ad during the campaign
Binley also warned that Reckless' election victory showed the cost of his party relying on "professional campaigners from America" in an attempt to be "all things to all people".
"This is a vote against rather than a vote for. It's a vote against the two main parties who tried to be all things to all people, who speak very clever words that most people get turned off by and the reason they're turned onto Ukip at the moment as a protest vote is because they speak in ten second soundbites, or at least Mr Farage does, which appeals to their perception, whereas the House of Commons is very much about in-depth discussions," he said.
Tory MP Mark Field also said the "personalised campaign" against Reckless was "probably misguided".
Writing on his blog he said: "Ukip has tapped into the increasingly strong sense of disconnect between the electorate and a political class that drives through political reform without consent."
Reckless' victory, in a seat not initially seen as prime Ukip territory, has triggered new rumours that further Tory MPs may defect. Speaking to Sky News this morning, Farage said he would be "very surprised" if more Tories did not switch sides in the run-up to next year's general election. "We have beaten the governing party of the day in this sort of life and death struggle. It represents a huge, huge victory," he said.
"They won't happen today, they won't happen tomorrow but over the course of the next few weeks people will be thinking and perhaps some of them saying to themselves 'You know what, I have got a better chance of winning on a purple ticket than I have on a blue ticket'."
However Tory chief whip Michael Gove has said he is "absolutely 100% convinced no one else will defect". And eurosceptic Conservative MP Stewart Jackson said any Tory MP who defects to Ukip on the basis of the result in Rochester and Strood "would frankly be completely insane".
Binley also said he did not expect further defections, and attacked Reckless' behaviour. "There's a degree of dishonesty in him that I'd find in my MP unacceptable," he said.
Cameron said this morning he is "absolutely determined to win" the Rochester and Strood seat back in 2015. Speaking as he left London's Paddington Station for Wales, Cameron, who personally spearheaded efforts to put the brakes on Ukip's recent surge, said the result was "closer than the forecasters predicted".