An Afghan woman is reported to have killed 25 Taliban fighters after witnessing her son being murdered in an ambush.
It adds she was supported by her daughter and daughter-in-law in a gun battle, which lasted almost seven hours.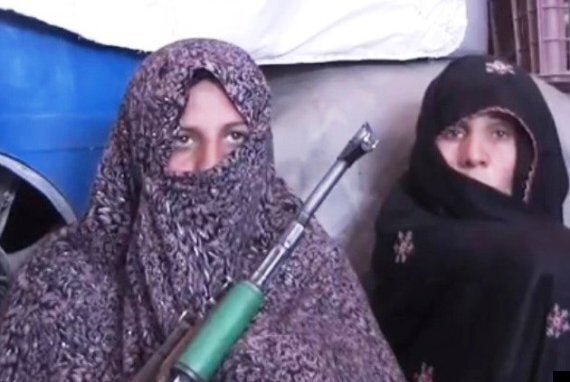 An image purporting to show Reza Gul (left) and her daughter Fatima (right)
Gul told TOLO News she had been awoken at 5am by gunfire aimed at the outpost where her son was based.
Daughter Fatima told the channel: "We started a kind of family war against the Taliban."
Seema, her daughter-in-law added: "We were committed to fight until the last bullet."
Gul reportedly told Radio Free Afghanistan: "I was so enraged that I took a gun and started firing at them, and I kept throwing hand grenades.
"I was hitting anyone who was coming at us. They were firing and firing at us, we were firing back."
The story is yet to be confirmed by other sources, though Khaama Press writes: "Sediq Sediqqi, a spokesman for the country's Ministry of Interior said the armed campaign by women against the Taliban militants is a symbol of major revolution and public uprising against the group."
He also tweeted an image believed to be of Gul: