Friday 28th November 2014 is Black Friday, the US-imported shopping day when retailers offer dramatic discounts online and in-store.
This year, UK supermarkets like Asda and Tesco will be offering big savings on many of their products, focusing especially on technology, while Sainsbury's has joined the action for the first time with its own Black Friday offerings.
Many deals will go live at midnight on Thursday 27 November online, while physical shops will be opening early and closing late to give people more time to grab bargains.
British shoppers are expected to spend £363 million shopping online on Black Friday this year, and last year visitors to physical shops increased 9% on the day.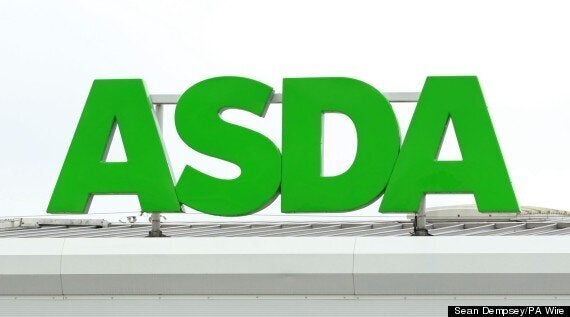 Asda is among shops with extended opening times for Black Friday
Black Friday is the day after Thanksgiving in the US, when many Americans aren't at work and begin Christmas shopping in earnest. The concept came to the UK several years ago and most major retailers are now getting on board.
It is immediately followed by Cyber Monday - this year on Monday December - when further discounts will be offered and the frenzy is expected to continue.
Tesco's 24-hours shops will begin selling Black Friday deals a minute after midnight on 28th November. The supermarket says it is planning discounts of up to 70% this year.
2014 is the first year for a Sainsbury's Black Friday, after the retailer opted out in the last few years since the trend came to the UK. Its sales will start on Friday morning - some discounts are only in stores. The opening times are not yet confirmed but there is a sneak peak of some top deals here.
John Lewis shops will open earlier than usual, at 8am, to allow more shoppers in. The flagship store on London's Oxford Street has extended its business hours to 10pm.
Games retailer Game is opening its doors at one minute to midnight on Thursday 27th November, but some deals are available online before this on its Black Friday page.
Another 8am start will take place at PC World, which has claimed it will offer deals in store and online until "stock is gone".
Argos begins its Black Friday offers at midnight on 28th November, and has revealed there will be deals on toys as well as the traditional tech and gadgets.
Amazon has already started its discount frenzy, and has turned Black Friday into a whole week of deals which started on Monday. Last year, its busiest time was 1pm on Black Friday itself.
Discounts could be made on gadgets like iPhone and iPads in Apple's sales. Apple is keeping its plans close to its chest, but deals are reported to start at one minute past midnight and will run until one minute to midnight 24-hours later, both online and in-store.
You can save up to 70% at some B&M shops, with 10% of everything on Friday and sales continuing all weekend, through to Cyber Monday. Closing times will vary depending on which shop you visit, so check your local information.