A big fisticuffs in the jungle was inevitable. The first stoush, usually between two self-asserting women who've spent too long sitting around a bonfire, has become as much a customary ingredient of 'I'm A Celebrity' as the accidental bikini shot.
READ MORE:
This year, the honours went to former Playbunny Kendra Wilkinson and late arrival Edwina Currie. Viewers watched, transfixed, as Kendra explained her philosophy on life to Michael Buerk, a debate to which Edwina couldn't help but contribute, and a discussion which ended when Kendra told Edwina to "shut the f*** up".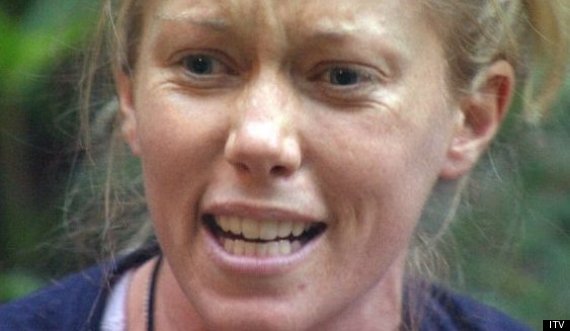 Kendra had had enough of Edwina's contributions to her debate with Michael Buerk
Avid fans were quick to voice their displeasure at what they saw as Edwina's mean attitude. While an astounding third of all tweets regarding the show were about the former MP, they were invariably less than complimentary, with a lot of entrenched attitudes on display…
My god, I'm commenting on #ImACeleb, but @KendraWilkinson saw right through @Edwina_Currie and called it exactly right . Never trust a Tory

— Aaron Carr (@ScaryChildren) November 24, 2014
And more of the same…
To be fair, who amongst us hasn't had the urge to tell Edwina Currie to fuck off at some point? #ImACeleb

— Dave Turner (@mrdaveturner) November 24, 2014
Her age is an easy target…
Edwina Currie. Bitter. Old. Woman. Don't rise to it Kendra #TeamKendra #imaceleb

— Thony Fothergill (@IamThony_) November 24, 2014
While her liaison with a certain former PM is evidently another…
Edwina Currie certainly put John Major's needs ahead of her own... #imaceleb

— Steve Saul (@stephensaul) November 24, 2014
Meanwhile, her new love, husband John, has come out firmly for Team Edwina, telling the Daily Star, "My wife uses her intelligence and logic to defeat opponents. Don't expect Edwina to lose the argument."
He added, "As for the bad language, that would not have pleased my missus. I hardly get away with using a swear word and I'm her husband."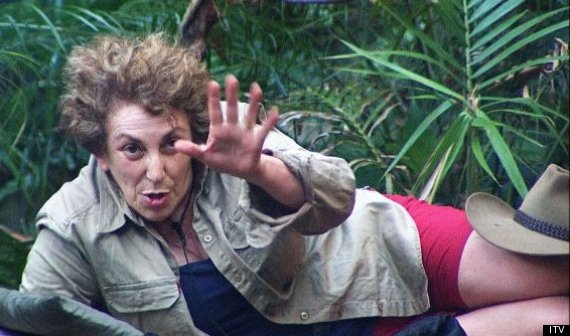 Edwina's adverseries take her on at their own risk, according to her husband John
Whether Kendra and Edwina's contre-temps will influence the voting public remains to be seen. The pair have since made their peace, but only after Kendra was elected for the next bushtucker trial.
This may have been her due punishment for taking on a national treasure, or just it was a valiant attempt by viewers to get her to stop talking about her naughty times with gentleman friend Hugh Heffner, and providing mental images for which there is sadly no unseeing,
'I'm A Celebrity continues on ITV. All TV trends data referred to in this article has been supplied by Virgin Media, which provides access to up to 260+ channels including Freeview Channels, Fox TV, Virgin Movies, Sky Movies and Netflix.
Who do YOU think will be winning this year's 'I'm a Celebrity' challenge?
LIKE US ON FACEBOOK | FOLLOW US ON TWITTER