After Ukip managed to mix-up Westminster Cathedral with a mosque whilst attempting to make a jibe at the BBC, Twitter leapt in to help out the confused Eurosceptic party.
Ukip's South Thanet branch - which recently hurtled to the forefront of British politics after Nigel Farage was selected to be the constituency's general election candidate - was left red-faced after making a social media fail of epic proportions after mistakenly thinking the BBC was guilty of some gross "liberal bias".
It all started when the BBC's Daily Politics tweeted out a planned experiment on the general public to see whether Farage has what it takes to become Prime Minister.
Ukip icily responded by trying to accuse the BBC of being "selective" in its location shot before, their error was highlighted and the person tweeting for the South Thanet branch slumped into a pit of humiliation, it is assumed.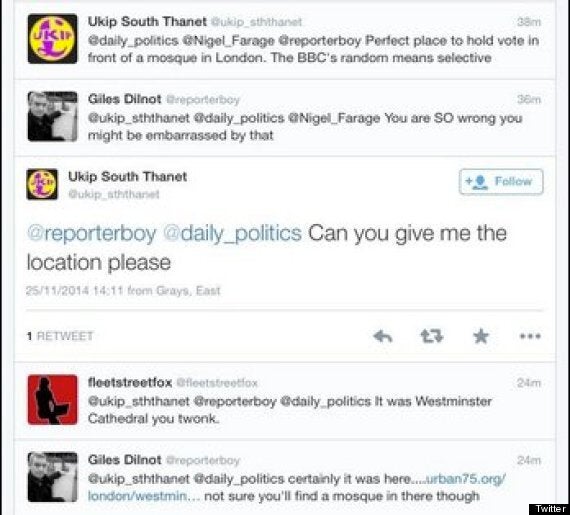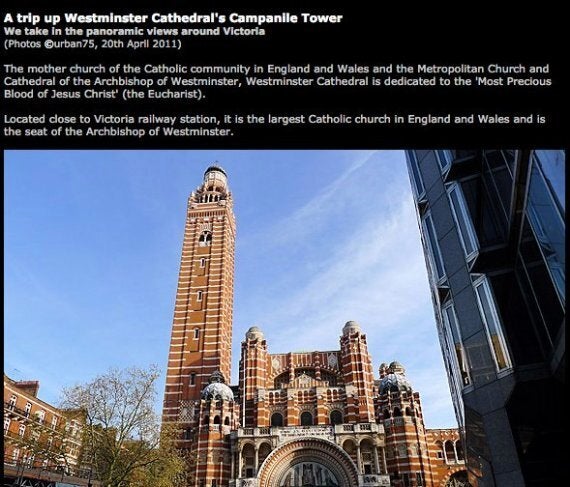 Twitter, meanwhile, gleefully responded to the mix-up by helpfully pointing out other things that could be mistaken for mosques to Ukip.
Ukip admitted their mistake in the end, but firmly stood by their "random vote remark."