David Cameron has promised to block European Union migrants from claiming welfare for the first four years after they arrive in Britain as he sets out his red lines for remaining part of the political bloc.
In a move to thwart the rising popularity of Ukip, the Prime Minister insisted he rules "nothing out" if British demands for change fall on deaf ears and warned that welfare reforms will be an "absolute requirement" in the renegotiation that would be held ahead of his planned referendum on EU membership.
In a speech awkwardly interrupted by a fire alarm, the Tory leader hit out at Nigel Farage's party, telling an audience at a JCB factory in the West Midlands: "We should distrust those who sell the snake oil of simple solutions [on immigration]".
However, Cameron's proposal to make EU migrants wait four years until they claim benefits may raise eyebrows as it is only marginally weaker than Ukip's own proposal to have them wait for five years.
"He still accepts the principle of free movement. The benefits issue is just a small aspect of the story, only around 7% of migrants are affected," a Ukip source told the Huffington Post UK.
Others on Twitter, like comedian Dom Joly, said it was "just embarrassing that Cameron has to kow-tow to Ukip" with his "pointless" immigration speech.
Unemployed Europeans heading to Britain to find work will have six months to find a job or they will be kicked out, he said in a keynote speech on immigration.
"Let's be clear," he told the Huffington Post UK. "If they [Cameron's proposals] are not in the interests of all 28 member states, we will not get it [any re-negotiation]."
Schulz said that the UK was not part of the Schengen Group [26 European member states without border control] or in the euro, and the rest of the member states would only look at any new proposals for change once they were concrete.
"He says 'our relationship with the European Union', well, this is a relationship with yourself. The UK is a member of the EU. I don't negotiate about my relationship with myself, it's a little bit strange."
The Prime Minister signalled that those with jobs will only receive in-work benefits, such as tax credits, and social housing once they have been in the UK for four years.
No child benefits or tax credits for children living elsewhere in Europe will be paid out, regardless of how long an EU migrant has paid into UK coffers under the plans.
The Prime Minister insisted the package of measures he is unveiling will mean Britain has the toughest welfare system for EU migrants anywhere in Europe.
He said: "People have understandably become frustrated. It boils down to one word: control.
"People want Government to have control over the numbers of people coming here and the circumstances in which they come, both from around the world and from within the European Union. And yet in recent years, it has become clear that successive Governments have lacked control. People want grip.
"I get that.They don't want limitless immigration and they don't want no immigration. They want controlled immigration. And they are right.
"Britain supports the principle of freedom of movement of workers. Accepting the principle of free movement of workers is a key to being part of the single market.
"So we do not want to destroy that principle or turn it on its head. But freedom of movement has never been an unqualified right, and we now need to allow it to operate on a more sustainable basis in the light of the experience of recent years.
"My objective is simple: to make our immigration system fairer and reduce the current exceptionally high level of migration from within the EU into the UK.
"We intend to cut migration from within Europe by dealing with abuse; restricting the ability of migrants to stay here without a job; and reducing the incentives for lower paid, lower skilled workers to come here in the first place.
"We want to create the toughest system in the EU for dealing with abuse of free movement. We want EU jobseekers to have a job offer before they come here and to stop UK taxpayers having to support them if they don't ... EU jobseekers who don't pay in will no longer get anything out. And those who do come will no longer be able to stay if they can't find work.
"The British people need to know that changes to welfare to cut EU migration will be an absolute requirement in the renegotiation.
"I say to our European partners, we have real concerns. Our concerns are not outlandish or unreasonable. We deserve to be heard, and we must be heard.
"Here is an issue which matters to the British people, and to our future in the European Union. The British people will not understand - frankly I will not understand - if a sensible way through cannot be found, which will help settle this country's place in the EU once and for all.
"And to the British people I say this. If you elect me as Prime Minister in May, I will negotiate to reform the European Union, and Britain's relationship with it. This issue of free movement will be a key part of that negotiation.
"If I succeed, I will, as I have said, campaign to keep this country in a reformed EU. If our concerns fall on deaf ears and we cannot put our relationship with the EU on a better footing, then of course I rule nothing out. But I am confident that, with goodwill and understanding, we can and will succeed."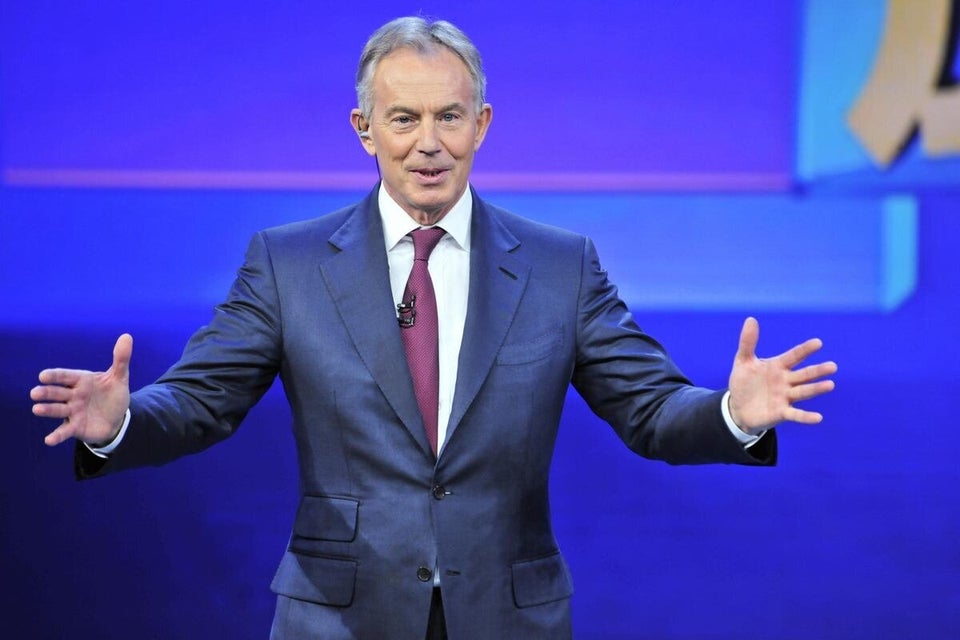 Moments that show you CAN talk about immigration
The plans also include abolishing the system that allows EU migrants to bring family members from outside the grouping without any restrictions, tougher re-entry bans for rough sleepers, beggars and fraudsters and stronger measures for deporting EU criminals.
Citizens of new member states will not be allowed to work in Britain until their economies have risen to a point more in line with other members.
It comes after the Office for National Statistics (ONS) revealed there was a net flow of 260,000 migrants to the UK in the year to June, up from 182,000 in the previous 12 months.
The figure is 16,000 higher than it was in the year to June 2010 and leaves the government just six months to deliver its pledge to slash net migration to the tens of thousands.
Hours ahead of David Cameron's much anticipated speech, London Mayor Boris Johnson spoke out in favour of immigration.
Johnson endorsed the Prime Minister's speech on benefit restrictions for out-of-work migrants but added "the last thing we should be is negative".
Speaking at a Chamber of Commerce lunch in Singapore as part of a regional tour, he insisted there should not be any sign of hostility to highly qualified working immigrants.
The mayor made a point during a question-and-answer session not to name Ukip, insisting the Eurosceptic party would quickly melt away as the SDP did in the 1980s.
Johnson said: "I haven't had a chance to read in detail what the Prime Minister is saying today but I think he's on pretty much the right lines.
"What he's trying to do... our benefits system, which is very much more generous than those of many other EU member states, from acting as a suction force, a pull, to people who aren't wanting to come and work but to (pull) of the state or whatever.
"I think the numbers of such people are probably pretty small but there is unquestionably a phenomenon. There is no doubt people see our benefits system in the UK as an attraction for coming here.
"What David Cameron is proposing seems very sensible - you would have a four-year hiatus before you could get such benefits.
"But what would be a bad idea, for us in the UK, would be for the UK to send out a signal we are somehow hostile to talent and hostile to brilliant people who want to come and make their lives in our country - 40% of Londoners were born abroad. The dynamism of the London economy is intrinsically bound up with its ability to attract talent.
"The last thing we should be is negative."
Related