One fearless dog has put its life on the line to protect his baby sister - from the vacuum cleaner.
As soon as the hoover starts up, the pooch rushes over to the aid of his tiny baby sister who is laying on her changing mat unaware of the danger ahead.
"Protect your sister," the owners tell the dog. "Keep her safe."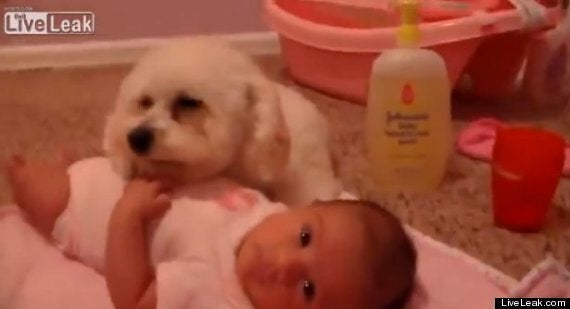 The brave pooch stays on duty (with his head resting on his sister tummy) until the danger passes and the hoover is turned off.