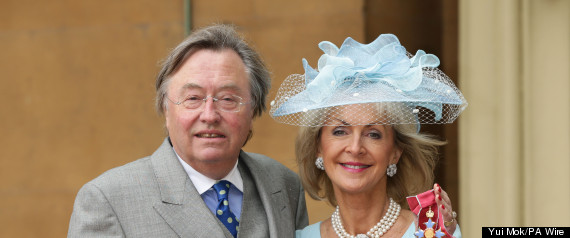 It was the week we saw the aftermath of that tweet about that house on the day of that by election...
Taxi for Miliband. pic.twitter.com/9tPHeUto1t

— Mr Roger Quimbly (@RogerQuimbly) November 20, 2014
Just getting my house ready for the Gravesham by-election pic.twitter.com/TQBQgQC5Zk

— Michael Deacon (@MichaelPDeacon) November 21, 2014
Image from Rochester. pic.twitter.com/mepzlP9kfE

— David Llewellyn (@TheDaiLlew) November 21, 2014
It was the week that this man...
David Mellor looks like a wise old owl, doesn't he? A wise old owl who has fallen prey to crystal meth. pic.twitter.com/CpDsg9hGNW

— Damien Owens (@OwensDamien) November 25, 2014
Made these comments...
This David Mellor comment, made during a row with a cab driver, sounds like the title of a country & western ballad. pic.twitter.com/CEhj59goyT

— Ashley Davies (@MsAshleyDavies) November 25, 2014
And the week that this man pulled these faces...
It's...I...when the...it's all so BRIGHT... pic.twitter.com/eefLbMBNIP

— Nick Pettigrew (@Nick_Pettigrew) November 27, 2014
It was the week that the trailer for 'Jurassic World' was released...
EXCLUSIVE: first look at the genetic hybrid that'll be terrorising Jurassic World. pic.twitter.com/nCCEls3hFL

— Nick de Semlyen (@NickdeSemlyen) November 26, 2014
And the week that ended, of course, with scenes of Black Friday chaos...
It was the last scarf. pic.twitter.com/i3cUN8FiYZ

— joe heenan (@joeheenan) November 28, 2014
So without further ado - and with 20% off - here's our round-up of this week's news stories through the medium of 50 funny tweets. Enjoy, plebs!
SEE ALSO: