He also confided that, as a young boy growing up in Ireland and dreaming of his first fight in the ring, he would look up at a poster on his wall. It was a picture of Muhammad Ali, then the world boxing champion.
"Your imagination is fired at that age," says Liam. "I have a photograph of Ali that I remember cutting out as a 12-year-old and he was an amateur boxer and I remember thinking, 'My God, Ali's 12 and I am 12. I could be the same.'"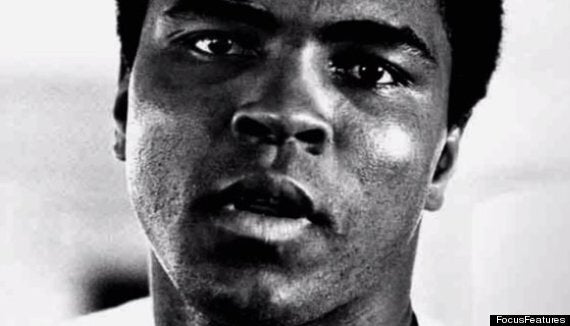 When Muhammad Ali announced he would "fly like a butterfly, sting like a bee", all the children in the world thought they could, too
Liam Neeson is by no means the only young man to have his imagination fired and his heart expanded by witnessing the antics in the ring and the iron will outside it of Muhammad Ali, and now the intimate documentary 'I Am Ali' shows why.
The film explores the extraordinary career of Ali inside the ring, from his Olympic gold medal win in Rome (1960) through his glory years as heavyweight champion of the world with historic victories over Sonny Liston, George Foreman, Joe Frazier and even our own 'Enry Cooper, before finally losing his belt to Leon Spinks in 1976.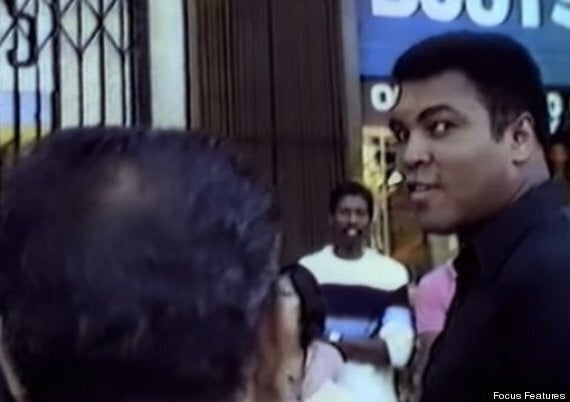 "Is there anybody in the world who doesn't know who Muhammad Ali is?" Ali - ever the showman
More striking is Ali's story away from the ring - his power of conviction which saw him throw away his Olympic medal when he was refused service in a whites-only restaurant back in Kentucky, lose his boxing licence when he refused to sign up for the Vietnam draft, and change his name from Cassius Clay to Ali as he embraced Islam.
What makes this film really special, however, is the uncovering of intimate recordings made by Ali himself as he talked to his children. Because it turns out that, whatever went on in the ring and on the world stage, Ali was first and foremost a father, trying and failing to tell his daughters off, making them sure of their place in the world and that they knew they were loved. Any celebrity these days who uses their busy schedule as an excuse not to be a complete person at home should do well to listen to these loving, personal, special conversations.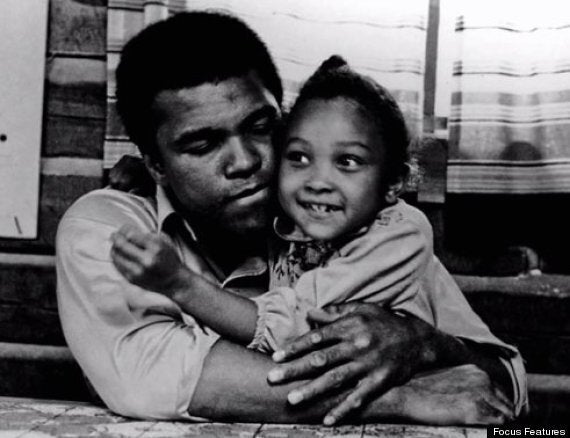 For Ali, despite his worldwide fame and riches, family has always come first
You can't act being a boxer, says Liam Neeson. And you can't fake being great. It's given to only a few, Muhammad Ali among them. As George Foreman says in this inspiring, moving film, "You can't just say he was the greatest boxer. That's an insult. Boxing's just what he did."
'I Am Ali' debuts tonight on Virgin Movies. Virgin Media provides access to up to 260+ channels including Virgin Movies, Freeview Channels, Fox TV, Sky Movies and Netflix.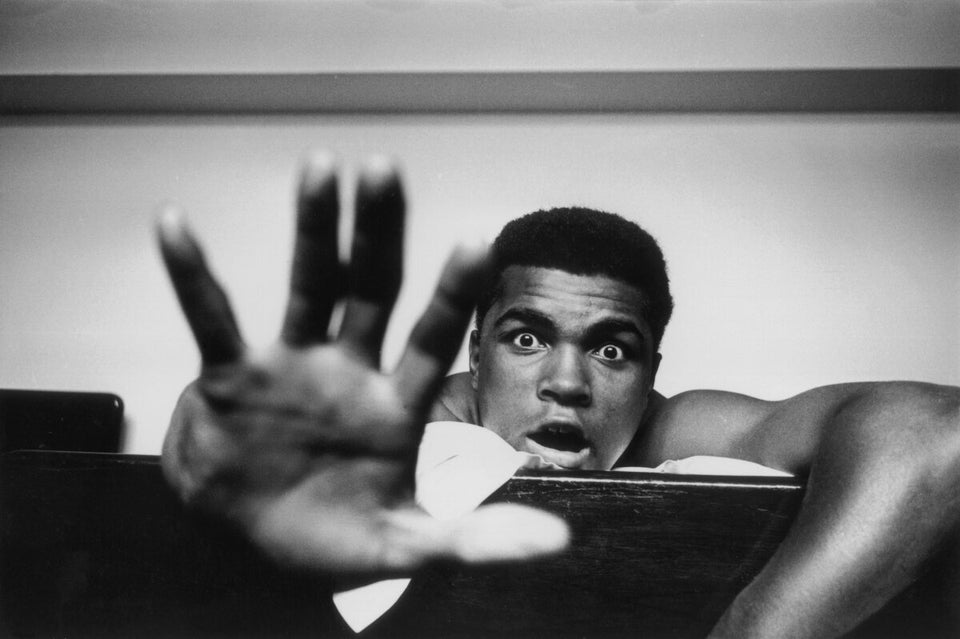 Muhammad Ali
Popular in the Community