Gary Barlow says he's sure that former Take That members Robbie Williams and Jason Orange will return to the man band in the future.
SEE MORE:
Take That announced back in September that their new album 'III' - which went on sale on Monday - would be their first released as a three-piece, following Jason's departure from the band.
However, Gary is insistent that they won't be so low on members forever, telling The Sun: "Take That is five people. Exactly when they come back is up to them."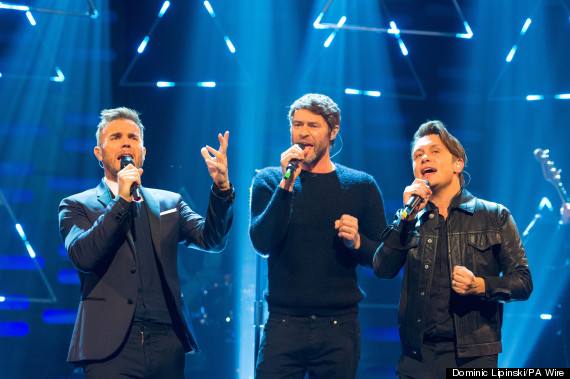 Take That in their current line-up
He also claims that the band's loyal fanbase, many of whom were left devastated by Jason's exit, will just have to "get used" to the line-up changes within the group.
Discussing potential future projects, he added: "Moving forward, I do think our fans need to get used to the fact that it's going to change - maybe every album.
"I might be missing on the next one and [Robbie] might come in instead of me. Actually, he'd better not do!"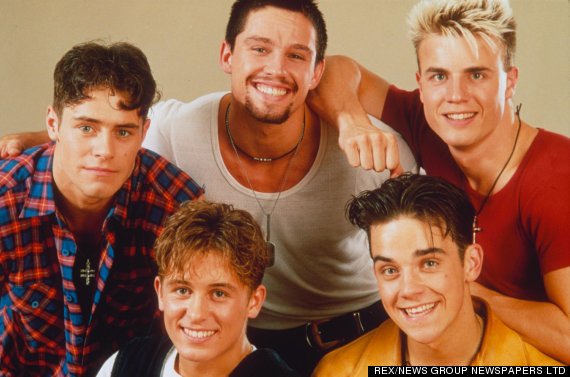 Take That in the early days of their career
Take That released their first single as a five-piece, 'Do What U Like', in 1991, with Robbie leaving the group five years later, going on to forge a successful solo career.
They went on to release a number-one single as a four-piece, but split up shortly afterwards, re-uniting a decade later to critical acclaim.
Robbie re-joined Take That for their 'Progress' album in 2010, but decided not to return for their new release, having since topped the UK album twice as a solo act.
Gary reckons that Robbie won't be away forever, though, telling The Sun: "Rob will be back soon. We have a good time with Rob. He adores being in the studio and he loves the process of writing with us."
Take That's latest single 'These Days' hit the number-one spot on Sunday, toppling Band Aid 30's 'Do They Know It's Christmas?' from the top of the chart.
LIKE US ON FACEBOOK | FOLLOW US ON TWITTER