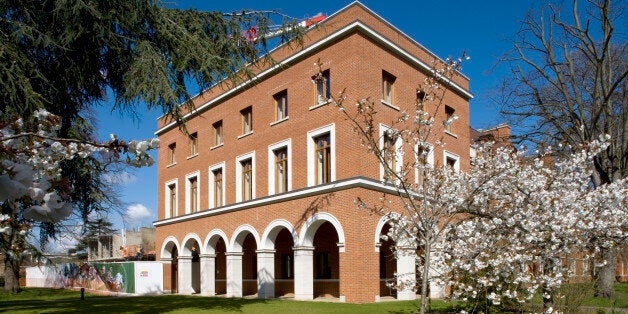 A Cambridge University drinking society is being investigated after misogynist messages, including one rating women they had slept with, were leaked.
Screenshots from the Selwyn Templars' Facebook group show members making lewd comments and 'rating' women they had slept with.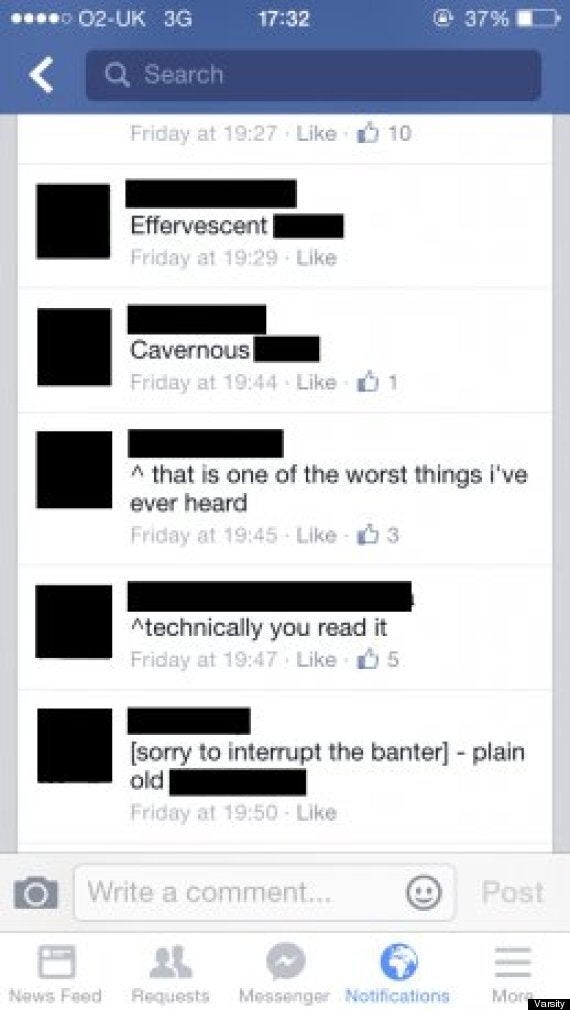 One of the screenshots leaked to Varsity.
In one exchange, a member of the drinking society described a traffic lights party as a "sexual consent nightmare."
After another member tried to quell the discussion by saying Templars had "a lot more sense, experience and respect" than to interpret a woman wearing green as "an invitation to f*ck," a third replied, "it's not about consent, it's about intent".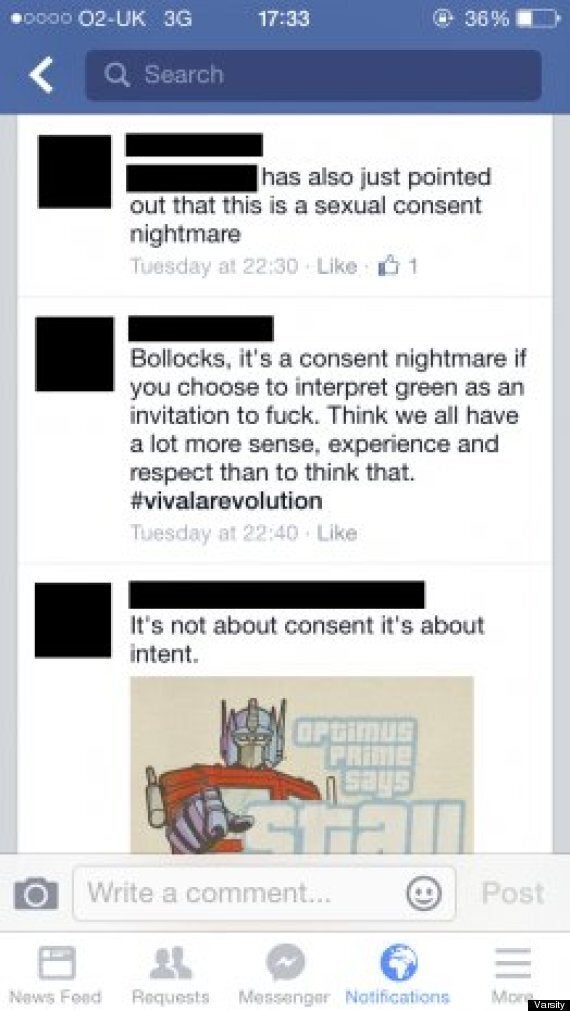 Another screenshot showing members discussing a traffic lights party.
The Dean and Senior Tutor of Selwyn College sent an email on Thursday 27 November to all undergraduate students saying: "We are disappointed to find that those participating in this forum think it is even remotely acceptable to express such views".
He continued to dismiss any notion of a breach of privacy, adding: "While we appreciate that this forum was intended for private communication, the reality is that on the internet there is no such thing as privacy."
The drinking society is now facing an investigation by the college, with the threat of firm disciplinary action looming.
Cambridge drinking societies have come under fire following several separate incidents in which the groups were reprimanded for similar behaviour.
The Churchill Bulldogs were cautioned for a so-called 'sinister swap' in which female freshers were the subjects of a bra-unhooking competition.
The Emmanuel Lions, meanwhile, were disbanded this semester after an email, encouraging members to "get involved, get keen and smash it [the girls]," was leaked.
The Selwyn Templars is just the latest such society to find itself being looked into.
A Selwyn College spokesperson said: "The College has made clear that it condemns these kinds of message. We never comment on disciplinary matters."
HuffPost UK has attempted to reach the Selwyn Templars for comment.