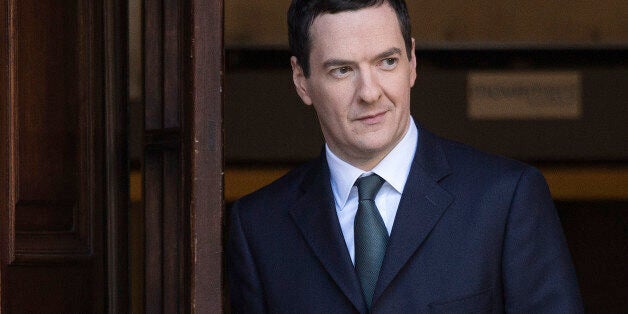 George Osborne has been accused of having a "warped view" of the housing market after telling MPs that homes at £250,000 were just at the "lower end".
In his last Autumn Statement before next year's election, the Chancellor unveiled changes to stamp duty, which he said was "particularly damaging at the lower end of the market", adding as an example: "If you buy a property worth £250,000, you pay £2,500 in tax."
Osborne's remarks sparked a backlash, with critics on Twitter asking, "what planet is he on" and a Labour frontbencher describing his comments as "very revealing".
Shadow business minister Toby Perkins, MP for Chesterfield in Derbyshire, told the Huffington Post UK: "Research on property website Rightmove suggests just 17% of properties for sale in Chesterfield are on the market for more than £250,000.
"It is therefore very revealing that the chancellor should describe houses of £250,000 which represent by far the lion's share of all Chesterfield property sales as 'lower end'.
"If he has such a warped view of what is the lower end of the housing market we should not be surprised that recent polls have shown a sharp fall in public confidence in the chancellor."
The Chancellor's remarks come just days after Tory MP Mark Garnier was forced to apologise for suggesting the coalition did not need to care for "dog-end voters in outlying regions".
Osborne also used his Autumn Statement to admit that he would miss his annual borrowing target by £5 billion but said voters should let him "finish the job" of getting the books in order.
He insisted that the public finances would be less badly hit than expected by disappointing income tax receipts, but admitted that the deficit was not falling as fast as he had hoped.
Osborne told MPs that that borrowing was estimated be £91.3 billion this year - rather than the £86.4 billion the Office for Budget Responsibility previously expected.
The Chancellor's admission that national debt, which was predicted to be at 74% of GDP, was now set to be at 81% was proof of a "comprehensive economic failure", according to senior Labour MP John Mann.
Popular in the Community