A vibrant green cat has been turning heads in a Bulgarian seaside resort.
At first it was assumed the emerald-coloured moggy had been the victim of vandalism and one resident of Varna started up a Facebook group ordering "Punishment of this criminal act".
It has since been reported the funky feline achieved his unusual hue because he usually sleeps on an abandoned heap of synthetic paint.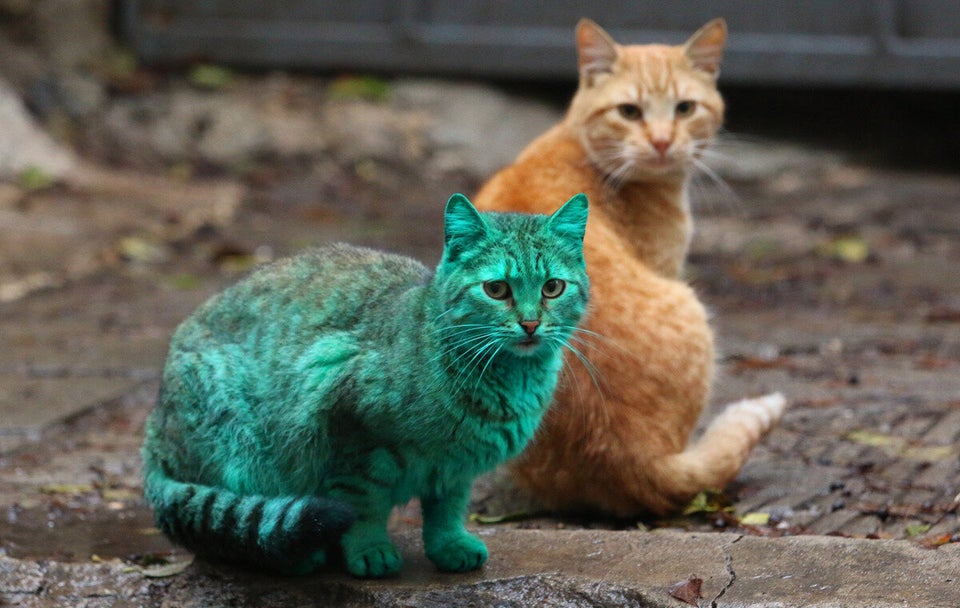 Bulgaria's emerald green cat