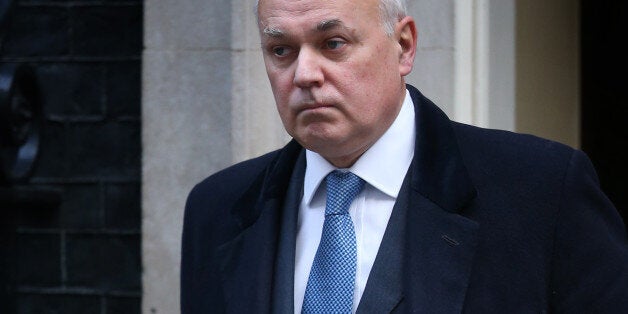 Iain Duncan Smith's much-delayed welfare project, Universal Credit, is set to take even longer to roll out across the country, the government's budget watchdog has concluded.
In a damning verdict on the welfare secretary's flagship scheme, the Office for Budget Responsibility judged that current forecasts for the rollout of the new benefit, which aims to combine six benefits or tax credits into one single payment, is too optimistic.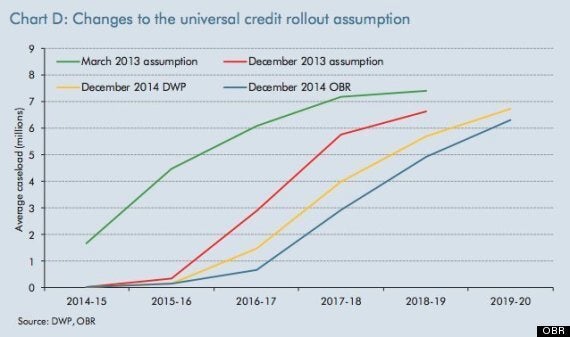 The OBR's increasingly gloomy verdict on Universal Credit
According to the National Audit Office, Duncan Smith's Department for Work and Pensions (DWP) had pushed back the date by which most claimants would be switched to the new benefit by two years - to the end of 2019.
However, the OBR said it had compared the government's latest forecasts alongside "the recent history of optimism bias in universal credit plans and other projects of this sort" and decided there was "considerable uncertainty around the delivery of such a complex and wide-ranging change", estimating there will be another six months of delay.
Meanwhile, charities have accused the chancellor of "torpedoing" Duncan Smith's flagship welfare scheme by deciding in his Autumn Statement to freeze Universal Credit work allowances - the money people can earn before their benefit starts to be withdrawn - for another year.
Gillian Guy, chief executive of Citizens Advice, said: "Freezing the work allowance for people on Universal Credit will mean many find it harder to make work pay. Ministers must be watchful of the money being spent on this flagship reform, whilst ensuring that there is targeted help for people moved onto Universal Credit."
The Institute for Fiscal Studies pointed out on Thursday that Osborne has cut the work allowances three times before the policy has even been introduced.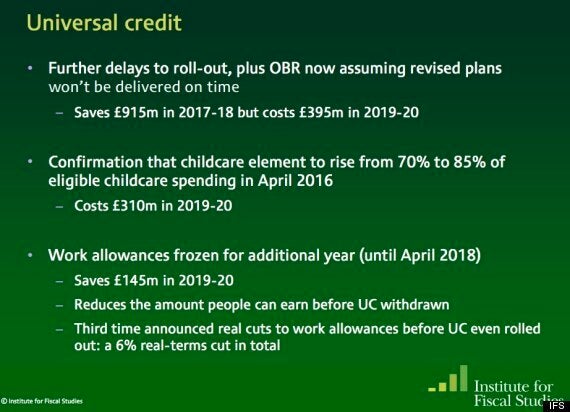 Alison Garnham, chief executive of the Child Poverty Action Group, said: "By cutting Universal Credit once again, the chancellor is in very real danger of torpedoing Iain Duncan Smith's flagship policy. Freezing the work allowance will harm work incentives and hit low paid families hard. Two thirds of poor children live in working families; we should be redistributing help towards them, not away from them."