But after the eurosceptic party's latest appointment, we're not so sure.
The party has announced it is appointing veteran BBC political producer Paul "Gobby" Lambert to be its director of communications.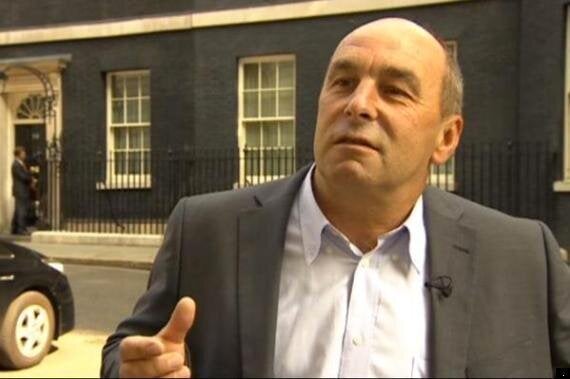 Mr Lambert is well known in Westminster for chasing down under-fire politicians and putting them on the spot, including shouting "will you resign?" at more than one.
He said: "I am delighted to welcome Paul to our team. Knowing him, and how effective he has always been in getting his message across he will fit Ukip like a glove.
"Drive, passion, hard work, honesty and immense good humour are the hallmarks of Paul. It'll be fun working with him."
Mr Lambert said: "Over the past few years I have been following the work of Ukip and Nigel Farage and I feel that he is changing British politics for the better.
"I am delighted to be able to add my experience to his team. He has been one of the best, most hard working and most normal political figures I have worked with, and trust me I have seen the lot.
"Ukip is today the place to be if you want to be a part of a party that is changing the face of British politics for the better, and providing a new, clear and honest voice."
Mr Lambert is not the only BBC person to defy claims of "left-wing" bias by leaving for a new role with someone on the Right.
Former BBC journalist Craig Oliver left the corporation in 2011 to become David Cameron's head of communications.
Mr Lambert's appointment had Twitter contemplating what it meant for the routine claims of bias it faces.
"If I'm honest, the BBC's routinely so anxious about being accused of being left-wing, it quite often veers in what you might call a very pro-establishment, [a] rather right-wing direction, so that it's not accused of that," he said.
The news of Mr Lambert's appointment seemed to confirm just about every view on whether or in whose favour the BBC is biased.
The former director of communications Patrick O'Flynn, who left the Daily Express to join Ukip, described Mr Farage as a "control freak" in the way he runs the party.
He said policy decisions were a "sort of collective operation" but Mr Farage was the "dominant figure".
The economic spokesman announced that Ukip could look at introducing a luxury goods levy - quickly dubbed the WAG tax - at the party's annual conference but was slapped down within hours by the leader.
He told BBC One's Sunday Politics: "That one didn't make the cut, no."
Mr O'Flynn added: "It's not just Nigel Farage, but clearly we have a party leader who leads, which is a bit of an innovation in contemporary politics."
He added: "I remember Tony Blair in my days as a journalist saying to me you are either a control freak or you have lost control.
"And, if you have to decide which side of that fence to go on then having control is probably the right option."
Asked if that meant it was the "Nigel Farage show", he replied: "Well, Nigel Farage is the dominant figure in the party who has transformed us from a 3% party to a 18/20 plus party."
Mr O'Flynn dismissed the row that erupted earlier this week when Mr Farage suggested women could sit in the corner if they were breastfeeding, saying it was a "first world problem" that did not "particularly engage" him.
Popular in the Community