We're known as a nation of dog lovers, but the over-indulgence of our pets is resulting in a nation of fat pooches.
A combination of being too generous with treats and being too lazy to walk our dogs are the key factors, says the PDSA.
The charity's annual report also shows a "shocking" rise in dog aggression fuelled by a "cocktail of boredom, lack of training and socialisation and worryingly low levels of regular exercise".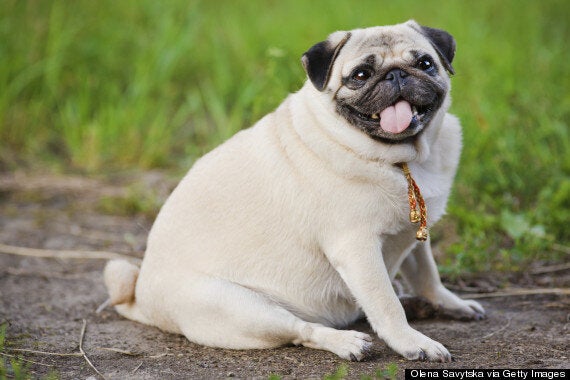 The PDSA Animal Wellbeing (PAW) Report, which is the largest ever annual assessment of pet welfare, said five-and-a-half million pets are fed fatty treats and 80% of vets and vet nurses predicting that there will be more overweight pets than healthy pets in five years time.
The report says that 2.4 million dogs in the UK are not given the opportunity to safely exercise off the lead outside the home or garden on a daily basis, with more than 800,000 of these pets never going for walks at all.
The PDSA said that this can lead to destructive behaviour and anxiety, as well as aggression and obesity.
And it said a quarter of a million dogs are behaving aggressively towards people every week with more than 600,000 dogs a week showing hostility towards other pets.
PDSA Head of Pet Health and Welfare Nicola Martin said: "We are undoubtedly a nation of animal lovers, with four out of five pet owners stating they feel physically or mentally healthier because of their pet.
"However, our latest findings reveal that anti-social behaviour in dogs continues to rise due to a worrying lack of training, socialisation and exercise.
"Owners are sadly continuing to feed the wrong types of food with portion sizes out of control. Preventative health is also a major concern - the basics such as vaccinations and neutering are often ignored by owners, leaving their pets vulnerable to a wide range of deadly diseases."
Among the other findings of the report are:
:: 1.5 million dogs are not properly "socialised" as puppies - which involves exposing them to everyday sights and sounds before 12 weeks of age.
:: 62% of pet owners have been concerned or frightened by another dog's behaviour
:: 30% of pet owners report they have been bitten or attacked by a dog
:: Over half of veterinary professionals report an increase in levels of dog on dog attacks
:: Owners over 55 are least likely to seek vet advice regarding their pet's diet.
:: Just 66% of dog owners are aware that micro-chipping will soon be compulsory in England and Wales
:: Five million pet owners did no research at all before taking on their pet with many largely unaware of the specific needs of their chosen pet
:: 25% of pet owners would consider getting a puppy from a puppy farm where there welfare needs are unlikely to have been properly met
:: 86% of pet owners believe online sales of pets should be regulated.
The PDSA is encouraging pet owners to take part in its Big Pet Survey. The charity hopes this will be the biggest ever insight into the wellbeing of the pet nation.
Ms Martin said: "The more people that take the survey and share their views with us, the more we can identify the most vital and pressing pet welfare issues, and provide the right support and solutions to help make improvements."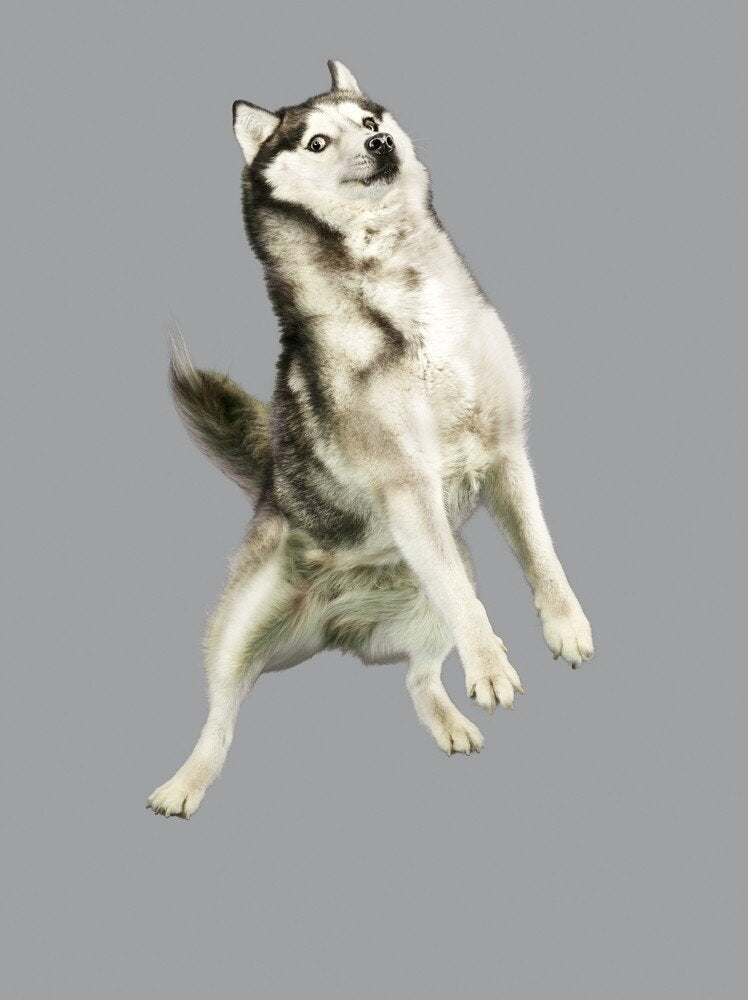 Flying Dogs by Julia Christe