Another MP - this time one who was once declared among the most boring on Twitter - has been left red-faced after their account favourited a racy, highly sexualised tweet.
Labour MP and Shadow Secretary of State for Defence, Vernon Coaker, favourited an image that showed photos of a topless woman.
As this article went live, Coaker appeared to have unfavourited the image. A spokesperson told the BBC he had "no idea" how it had happened and denied it was bit to be more interesting on the social media site.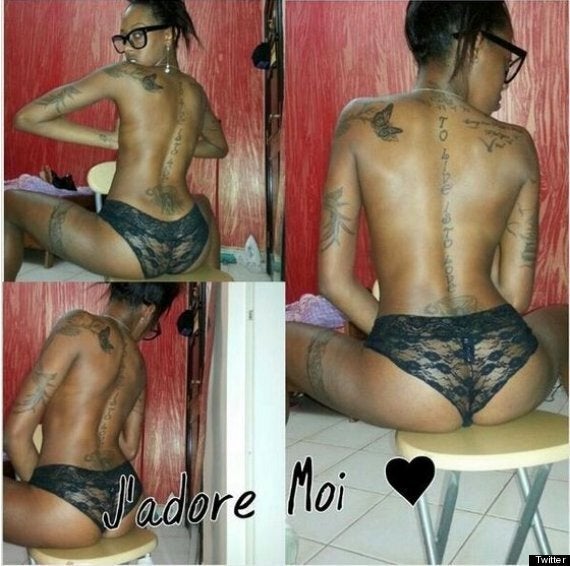 Vernon Coaker favourited this image
The spokesman told the broadcaster: "Vernon hadn't a clue how it happened. It's a bit embarrassing and unfortunate.
"I don't believe we were hacked - it was just one of those things.
"Vernon was voted the ninth most boring MP on Twitter but it wasn't an attempt to correct that. We'll be more careful in future."
Mr McCartney also claimed he had not deliberately favourited the saucy image, saying he was hacked.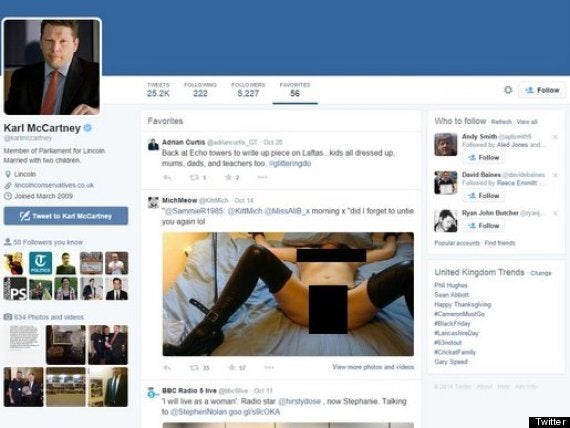 The image Mr McCartney favourited
The tweet Mr Coaker favourited asked people to "RT MY BABY CAKES @MissLayercake #SEXY Hot!!" It went on to add the picture was "her after a long day!!"

The Twitter account appears to belong to a professional photographer who takes a lot of sexual photos of women, usually baring their breasts.
Their website says: "We cover erotic artistic photography, topless, nude, and those of an explicit nature."
In July last year, Politics.co.uk voted Mr Coaker the ninth most boring MP on Twitter, out of the hundreds who use the site.
"There is no politics to be found here at all, just a relentless series of posts about where he is," the article said.
"It's as if someone had merged Google Alerts and Google Maps. 'Fabulous q & a with pupils at Ernehale Junior School. Good questions & one girl wants to be MP. Sure she will,' he writes, idiotically.
"Elsewhere, he loses all grasp of legibility. For instance: 'Ernehale Junior School grt campaign for missing 1.7 million teachers part Send my Friend to School. Letter for No10'.
"What is this tweet trying to communicate? It's impossible to tell. The only interest to be found here is in watching him grasp for the ability to express coherent thoughts."
Related