An "early version" of the the screenplay for Spectre was among material taken in a cyber attack on the computers of Sony Pictures Entertainment.
A group calling themselves the Guardians of Peace, or GOP, targeted the film studio last month.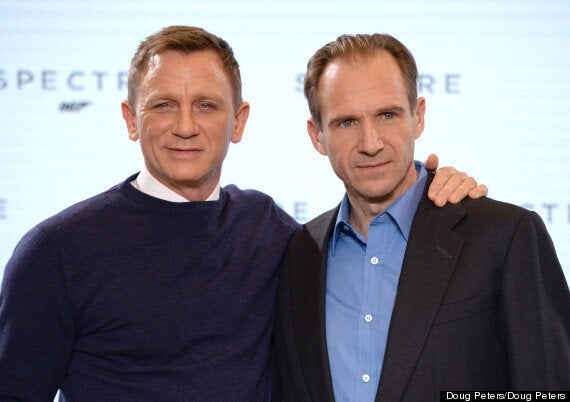 Ralph Fiennes and Daniel Craig at the event to mark the start of production
Suggestions followed that the attack was launched in retaliation to the new James Franco and Seth Rogen movie where the two play journalists tasked with assassinating North Korean leader Kim Jong-Un, although the country denied being responsible.
The leak saw the social security numbers of 47,000 employees including Hollywood stars posted online.
Now it has emerged that details of the latest Bond movie have also been stolen.
A statement on the official 007 website said: "Eon Productions, the producers of the James Bond films, learned this morning that an early version of the screenplay for the new Bond film Spectre is amongst the material stolen and illegally made public by hackers who infiltrated the Sony Pictures Entertainment computer system."
The statement said the firm is concerned that "third parties" who receive the stolen screenplay "may seek to publish it or its contents".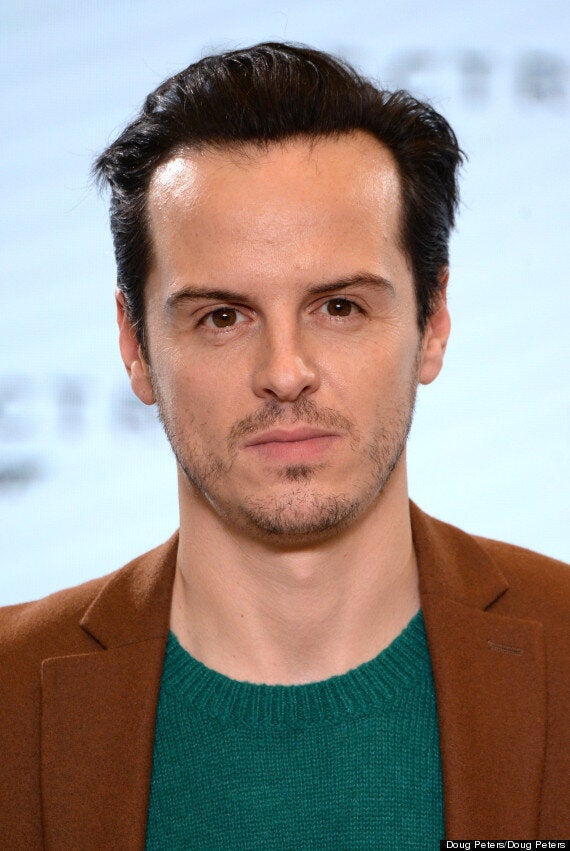 Andrew Scott plays Moriarty in the BBC show Sherlock, and the villain in the next bond film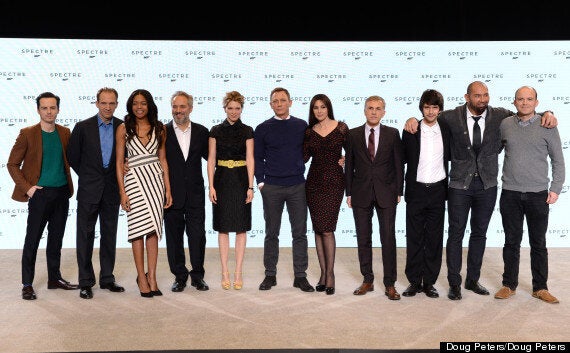 (L-R) Andrew Scott, Ralph Fiennes, Naomie Harris, Sam Mendes, Lea Seydoux, Daniel Craig, Monica Bellucci, Christoph Waltz, Ben Whishaw, Dave Bautista and Rory Kinnear attend the BOND 24 live announcement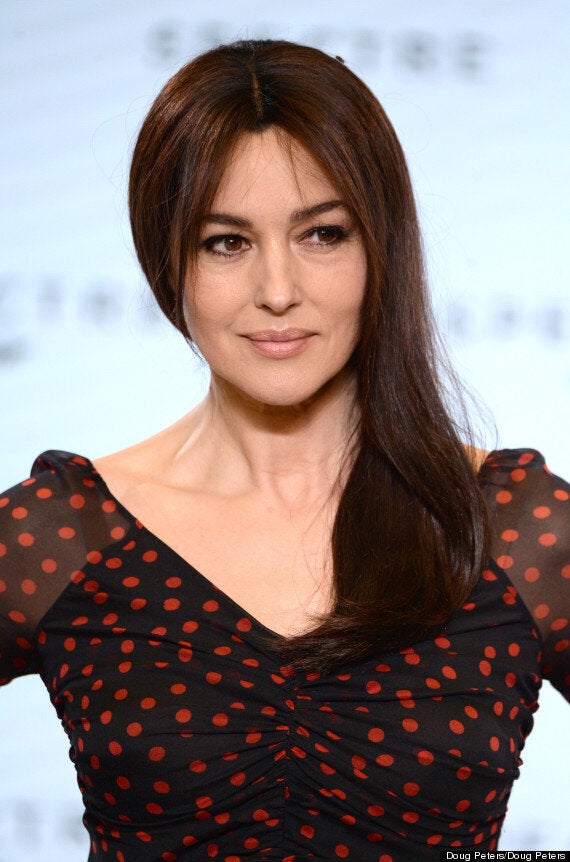 Future Bond girl Monica Bellucci at the announcement
The statement from the 007 website went on: "The screenplay for Spectre is the confidential information of Metro-Goldwyn-Mayer Studios and Danjaq, LLC, and is protected by the laws of copyright in the United Kingdom and around the world.
"It may not (in whole or in part) be published, reproduced, disseminated or otherwise utilised by anyone who obtains a copy of it.
"Metro-Goldwyn-Mayer Studios and Danjaq LLC will take all necessary steps to protect their rights against the persons who stole the screenplay, and against anyone who makes infringing uses of it or attempts to take commercial advantage of confidential property it knows to be stolen."
Earlier this month director Sam Mendes said Bond fans can expect "a little more mischief" in 007's next adventure as he unveiled a cast including Christoph Waltz and Sherlock star Andrew Scott for the forthcoming film, which will be called Spectre.
French actress Lea Seydoux and Italian star Monica Bellucci will become Bond girls for the latest outing of the British agent, which will see Daniel Craig reprise his role as 007 for a fourth time.
The film will be released on November 6 next year.