There is a lot of received wisdom about the type of crimes that happen on Christmas Day - but the reality of December 25 is more complex.
Most years, there is at least one murder on Christmas Day that plays out in the courts midway through the following year thanks to the headline-grabbing nature of a killing on the day most people are indoors with family, not out committing the type of crime that tends to tie up police most.
In August this year, Melissa Young, 37, was imprisoned for murdering her Edinburgh neighbour Alan Williamson on Christmas Day last year.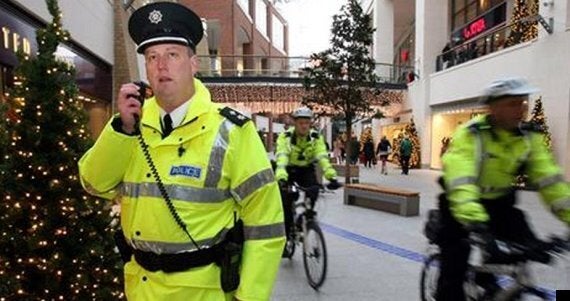 Christmas Day crime stats are difficult to measure
In June, Staffordshire native Susan Buckley was jailed for a minimum of 17 years for murdering her partner Geoffrey Carter on the same day, following an argument about presents.
She started a fire in Mr Carter's flat. He was rescued by firefighters but died an hour later of smoke inhalation.
But, despite the headlines, it is not certain that December 25 is a particular highpoint for violence, domestic or otherwise.
Knowing this for certain either way is difficult because crime data collected by the Home Office is not broken down by each day, so data for individual days is not usually released.
But experts gave HuffPost UK their thoughts on what type of crimes take place on the day of the year when Britain's streets are quietest.
Sandra Horsley, the chief executive of domestic violence charity Refuge, said the charity actually received fewer calls from victims in late December - but she said this could be because they cannot report abuse when they are so close to their abuser at Christmas time.
"We actually receive fewer visits to our website and fewer calls to the National Domestic Violence Helpline around Christmas than we do at other times of the year," she said in a statement to HuffPost UK.
"It can be very difficult for a woman experiencing domestic violence to access support during the festive period – a period when her abusive partner may be spending more time at home and monitoring her behaviour more closely than ever."
"Some police forces see increases in reports of domestic violence incidents at Christmas. This may be because many police forces run high profile awareness campaigns around Christmas time," she added.
"For too many women and children, December 25 will be yet another day of living with fear, intimidation and violence."
David Mallaby, who served 30 years as an officer before retiring in 2008 to become an academic at the University of Central Lancashire studying policing and criminal investigation, said he believed alcohol intake did fuel a rise in such cases.
"There are still those out on the street who cause problems at this time of year, triggered by drinking to excess in most cases but it's violence in the home that can actually see a rise," he told HuffPost UK.
"People spending time at home for longer periods in each other's company than at other times of year, they say that spending time on holiday with others can be testing and the same can be said of Christmas I guess. Domestic murders and serious assaults are not uncommon and guess what - alcohol contributes significantly again."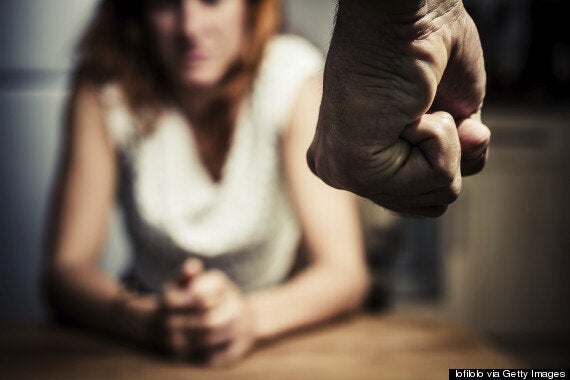 A domestic violence charity said it actually received fewer calls over Christmas, but said this could be because circumstance made it more difficult to report
He added that "volume crime" that can take up so much of police time is virtually non-existent.
"Generally it's a quiet time for policing, certainly in terms of volume crime; damage, theft, burglary, car crime," he said.
"The reasons are pretty straight-forward really, most people are at home so their houses don't get broken in to, shoplifters can't steal when the shops are closed and the roads are very quiet."
HE added: "To be honest, in the build-up to Christmas most people are in good spirits and whilst alcohol continues to be a major headache, pardon the pun, officers on patrol will frequently encounter good natured banter from relaxed party goers, very relaxed party goers in some cases, just needing a help on to a bus or into a taxi rather than a night in the cells."
Although data for Christmas Day crime isn't proactively published, police in south west Wales provided an insight when they were asked for figures for what their officers were called out to on Christmas Day last year in two places.
In Llanelli and the Gwendraeth Valley, Dyfed Powys Police were called to four domestic incidents, four complaints of people being rowdy, eight cases of concern for someone's welfare, three assaults, four minor car collisions, six reports of "suspicious activity", two missing people, three anti-social behaviour incidents, a theft, a burglary and one hoax call.
Though it presents only a partial picture, it appears to back up Mr Mallady's experiences - with traffic, domestic incidents and calls to check on or locate people the prevailing themes of the day.
The streets may be more peaceful than other days - with violence mostly confined to the homes where people have gathered - but December 25 presents opportunities for a new, growing type of crime.
Police forces across the country have campaigned to raise awareness about fraud committed during the flurry of online purchases for Christmas that is estimated to have cost millions last year.
But Raj Samani, chief technology officer at computer security company McAfee, told HuffPost UK scammers have ways of conning people at Christmas that go beyond your shopping.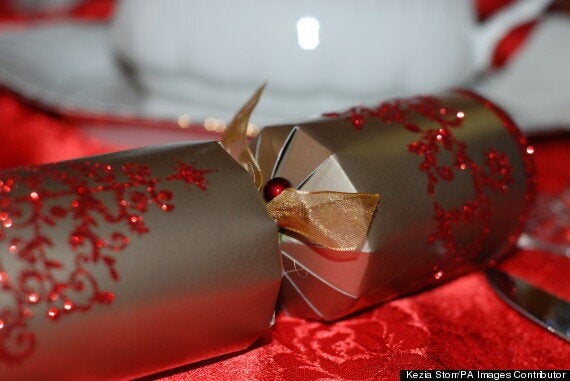 USBs given away in Christmas crackers can be part of efforts to infect devices with malware, an expert told HuffPost UK
He warned digital e-cards were often a way to upload malware to someone's computer and USBs given away with crackers could be carrying the same.
"Cyber criminals also use the festive period as an opportunity to commit crimes in the online world," he said.
He added the number of reports of malware had increased by 76% in one quarter of 2014 compared with the previous year.
Mr Samani said: "More and more UK consumers are receiving spam emails and the substantial growth of phishing means that at Christmas, many scam emails may be masquerading as genuine Christmas e-cards. The recent surge in malware is reflected in the introduction of USBs pre-installed with undetectable malware."
He added: "As malware becomes more prevalent, Christmas scams also escalate."