Flowers have been left at the scene of the Sydney siege, creating a makeshift memorial within hours of the tragedy that left two hostages and the gunman dead.
The flowers were laid in Sydney's Martin Place, near the Chocolate Lindt Cafe where Man Haron Monis took 17 hostages and held them for 16 hours, ending when police stormed in.
Monis, 50, was killed alongside two hostages, 34-year-old cafe manager Tori Johnson and 38-year-old barrister Katrina Dawson. Police have not said whether the hostages were killed by Monis or in the crossfire when police stormed the cafe.
Prime Minister Tony Abbott was among those to lay flowers. He laid a bouquet of white flowers at the memorial in Martin Place while his wife Margie laid a bouquet of red flowers.
"It's shocking that it has happened to people like us that are just going out for a coffee," said Michael Gardiner, a visitor from the western city of Perth, who recalled sitting in the cafe about a year ago.
"But it's beautiful to see everyone coming here. There's a real sense of community."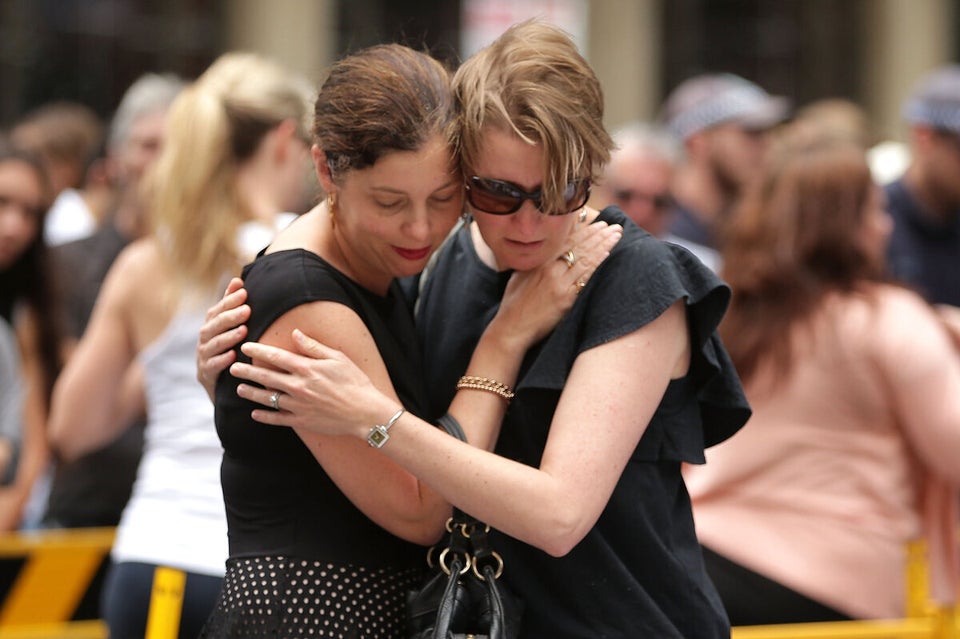 Sydney Pays Respect To Victims After 16 Hour Siege
Popular in the Community