It seems Nick Clegg wasn't filled with Christmas cheer when he made festive treats with some schoolchildren.
The Liberal Democrat leader was cooking with year 5 students at Hallfield Primary School, where he was announcing improvements to his free school meals agenda.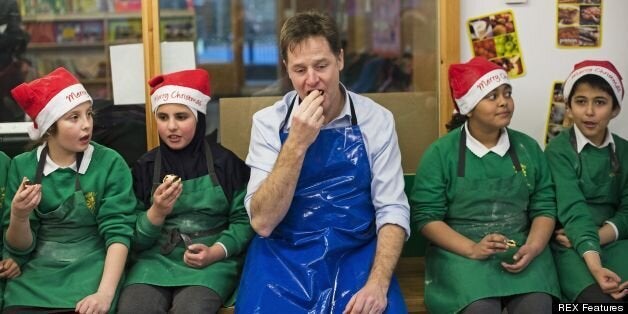 We're used to the Deputy PM looking unhappy, but this is a new low.
Under the new scheme, all children in the first three years of school will be eligible for free lunch.
But Clegg looks so depressed eating these mince pies that we feel a bit sorry for him.