Local florists struggled to keep up with demand as people queued to add to the growing memorial which flooded Martin Place, where a gunman held 17 people hostage inside the Lindt chocolate cafe in a siege ending in the deaths of the hostage taker-and two others.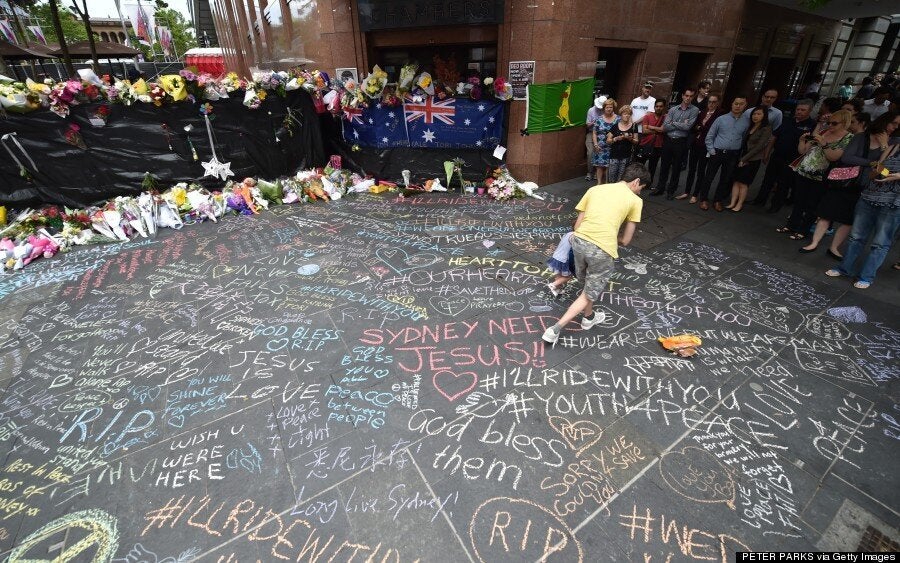 Chalk messages spelled out messages of hope and solidarity
One visitor, Michelle Cotterill, held a sign offering 'free hugs' and said she had a steady stream of requests from mourners.
Tweeters offered car lifts to people dressed in Muslim clothes, who feared a backlash after the bloody siege.
Flags on Commonwealth buildings in the country flew at half-mast on Tuesday in a sign of respect, and Australia's prime minister Tony Abbott visited Martin Place to pay his respects to the victims of what he called a "absolutely appalling and ugly" incident.
An Australian flag emblazoned with the words, "Vale Tori Johnson" and "Hero," a nod to reports that Johnson brought the standoff to an end by grabbing Monis' shotgun, saving the lives of most of his fellow hostages.
"These heroes were willing to lay down their lives so others might live," Catholic Archbishop of Sydney Anthony Fisher said at a memorial service.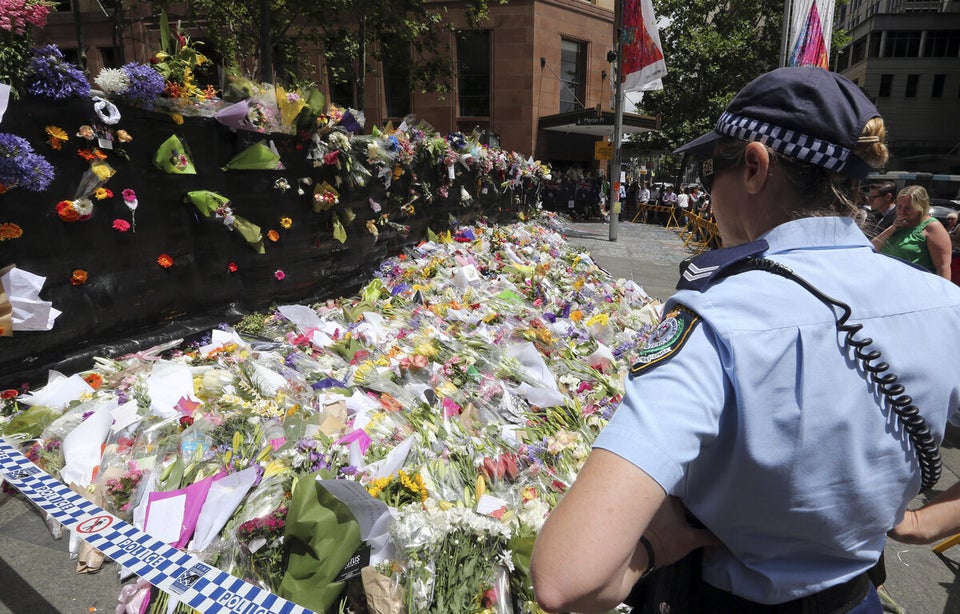 Sydney siege tributes
Popular in the Community