Margaret Thatcher's government mulled equipping British homes with chemical weapons shelters while fearing the Russians could kills tens of thousands with nerve gas, it has been revealed.
The Home Office calculated that a Russian chemical weapon attack by just three aircraft on Gatwick Airport would leave 16,350 dead and 29,000 injured while a similar attack on Southampton dockyard would kill 33,350 and leave 42,000 injured, newly-released National Archives files show.
But the secret proposed shelter scheme foundered after experts noted that people would have to remain in them for up to 10 hours in the aftermath of a chemical attack.
"As the cubic capacity was approximately 7 cubic metres, four people could be supported in the enclosed air for only about 2-3 hours," the minutes of a meeting from April 1985 noted.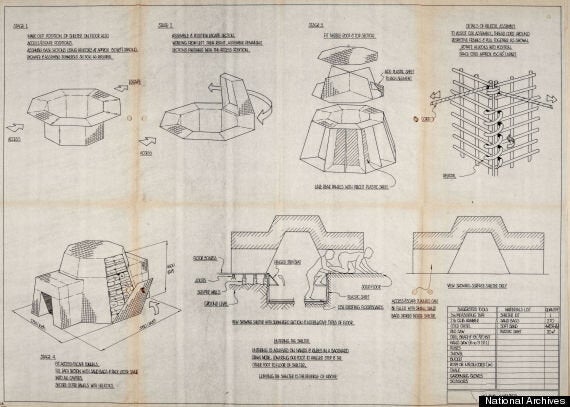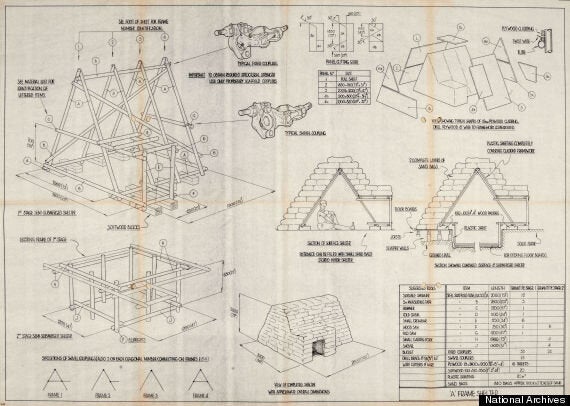 Now you can build your own
They suggested that the air supply could be extended through the use of fans and filters - but again there was a difficulty.
"It was immediately realised that finding room for them might be a problem," the minutes noted.
The National Archives released the files under the 30-year-rule, which compels the publication of secret documents after three decades.
They also reveal Thatcher's government considered acquiring chemical weapons, despite publicly insisting they had no plans to do so after voluntarily relinquishing such weapons in the 1950s.
Behind the scenes, Thatcher suggested the government would be "negligent" if it did not rebuild its own chemical arsenal.
A Ministry of Defence paper from 1984 concluded that the Russians had more than 300,000 tons of nerve agents alone.
In contrast, the United States - which was the only Nato member to still have chemical weapons - had an ageing stockpile of just 31,000 tons, which was not actually declared to Nato.
A note of a meeting of senior ministers and defence chiefs held on August 8 1984 - marked "SECRET: UK EYES A" - reported a warning by defence secretary Michael Heseltine that the lack of chemical weapons was a "major gap" in Nato's armoury.
"Reliance on a nuclear response to chemical attack lacked credibility," he warned.
Foreign secretary Sir Geoffrey Howe said public opinion needed to be brought "gently to a better and wider perception of the imbalance between Soviet and Nato capabilities in chemical warfare, while avoiding an upsurge of alarm".
In the discussion that followed, ministers acknowledged that any moves by the government to acquire an "independent CW (chemical weapons) capability", would create "political difficulties".
"A disadvantage of such acquisition was that it might undermine the broader support which had been built up recently in public opinion for the UK's role as a nuclear power," the minute noted.
"Against this, it was pointed out that public opinion might well be appalled if it was realised that the only response which Nato could offer to a CW attack would be nuclear retaliation."
Mrs Thatcher indicated that she was sympathetic to the idea, while acknowledging the time was not yet right. She suggested sounding out the Americans, who were considering modernising their chemical weapons arsenal.
"Summing up the discussion, the Prime Minister said that it might be argued that it was negligent of the Government not to acquire a CW capability. But this was not a decision which could be addressed at this stage," the minute noted.
She added that: "Public presentation of the issue should continue broadly on present lines with the aim of bringing home to people patiently the enormous imbalance in Soviet and Western capabilities in CW and the threat which this posed."