In the wake of the Paris attacks which left 17 people dead, Rupert Murdoch has been busy stirring ire via the medium of twitter.
Ansari was responding to Murdoch's crass assertion that: "Maybe most Moslems peaceful, but until they recognise and destroy their growing jihadist cancer they must be held responsible."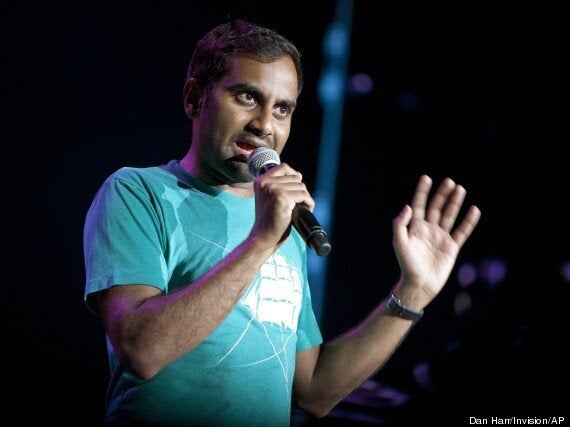 Aziz Ansari has branded Rupert Murdoch a 'racist piece of shit'
Ansari, Mediate writes, was born in South Carolina to a Tamil Muslim family originally from India.
Though an atheist himself, Ansari hit back at the aging billionaire, asking: "Rups can we get a step by step guide? How can my 60 year old parents in NC help destroy terrorist groups? Plz advise."
Ansari then began to pursue Murdoch in earnest, asking him "Are you responsible for the evil shit all Christians do or just the insane amout of evil you yourself contribute to?"
Ansari's tweets soon birthed the hashtag #RupertsFault, for which he blamed the Westboro Baptist Church, any time a Christian person rear-ends your car and The Kardashians.
At one point Ansari implored: "PLEASE TELL ME WHAT HAVE YOU DONE TO STOP ANY AND ALL CRIMES COMMITTED BY PEOPLE OF YOUR RELIGION???!!!" He later took the time to clarify: "I am not religious and have nothing against Christians or Muslims, just ignorance like what Rupert Murdoch is spreading."
On Sunday Murdoch tweeted in remembrance of Ahmed Merabet, the Muslim police officer whose funeral was held on that day.
Ansari's response: "Quit back peddling you racist piece of shit."