Transport for London (TfL) said journeys were "significantly disrupted" because of the walkout by members of the Unite union.
About a third of buses ran during Tuesday, although TfL said almost 90% of regular adult fare paying passengers travelled on the network.
Unite is campaigning for a single wage rate across all 18 bus companies in the capital, saying there was a difference of around £3 an hour in some firms.
Mike Weston, TfL's director of buses, said: "As the bus companies who employ the drivers have said, it makes no sense to pay all drivers precisely the same amount. As in all professions, bus drivers have different skills and experience and it is only right that this can be reflected in pay.
"A 'levelling up' of pay to the highest rates would cost around £100 million a year and would result in a cut to bus services, an increase in fares, or both.
"London has one of the best and most extensive bus networks anywhere in the world. It would be much better if the leadership of Unite actually worked with the bus companies to ensure that it remains that way rather than disrupting bus passengers."
Unite's regional officer Wayne King said: "TfL and the mayor need to take a look at the streets of London today and bang the bus operators' heads together to end the pay inequality on London's buses.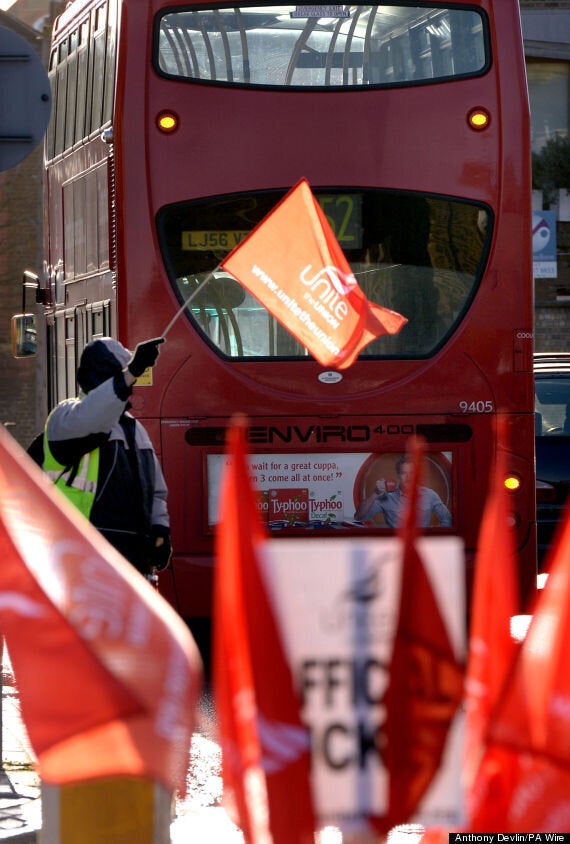 "Today's strike action has been solidly supported and illustrates the depth of anger over the huge pay disparities among the people who keep London on the move 24 hours a day, seven days a week.
"Strike action is always the last resort, but the refusal of London's bus operators to engage in collective talks has caused today's disruption to the traveling public. Bus passengers pay the same fare, so why shouldn't bus drivers be paid the same rate."
Minicab comparison and booking app Kabbee has started a petition to allow licensed minicabs access to bus lanes during transport strikes.
Kabbee chief executive Justin Peters said: "Today's bus strike will cause millions of Londoners problems getting to work, or any other destination, which will have a detrimental knock-on effect on commerce.
"A simple solution that would help keep London moving, is to grant access to London's licensed minicabs during public transport strikes, but it's a solution that TfL is just not willing to consider."
Related