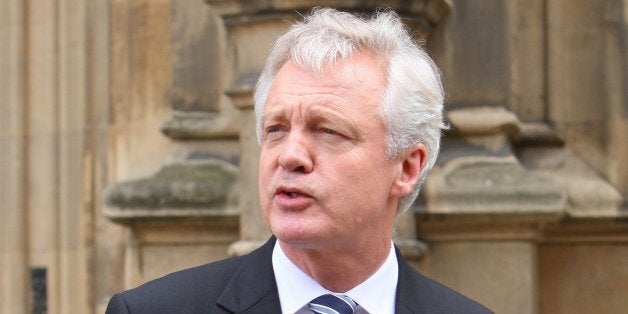 A cross-party group of MPs hope to force a vote in the House of Commons to put pressure on the Chilcot Inquiry into the Iraq War to publish its report before the election.
Led by former Tory leadership candidate David Davis, the MPs want the inquiry's findings to be made public before 12 February.
"In about three weeks time it will five years since the inquiry took its last evidence," Davis told the Commons committee that has the power to schedule parliamentary debates on Tueday. "Since then we have heard pretty much nothing."
The Inquiry was set up in 2009 by Gordon Brown in an attempt to draw a line under the controversial conflict. But five years on, its publication date is still unclear. It will contain over a million words and include details of over 200 cabinet meetings.
Last week former Tory foreign secretary Lord Hurd said the long delay in publication was a "scandal". David Cameron has insisted he would like to receive the final report, which is expected to be critical of Tony Blair and other figures, as soon as possible.
However the government has said that it would be "inappropriate" for the potentially damning findings to be released in the middle of the general election campaign. As such ministers have said if the government does not receive the report before the end of February, publication will be delayed until after the election.
Davis, who voted for the war in 2003 but now regrets it, said public demand for the report was "enormous". He said a Commons vote demanding publication would at the very least "nudge" the Inquiry to release it. And he said if there was some legal barrier preventing the Inquiry team from completing its work then a vote could also help bring that to light.
Davis said the report was needed so MPs could make better informed decisions about future conflicts. "We are begin asked to decisions without understanding why we got this decision wrong".
The debate and vote, if granted, could take place on the 27 or 29 January. However it could be at a later date.
Popular in the Community