Yanick Uytterhaegen lodged an application to register the phrase as a trademark at the Benelux Trademarks Office on Monday, but denied he was exploiting the deaths of 17 people in the wave of violent terror attacks.
Uytterhaegen is not connected to the Je Suis Charlie phenomenon. In fact, the phrase was coined by Joachim Roncin, a French artist, who used it within hours of the shootings.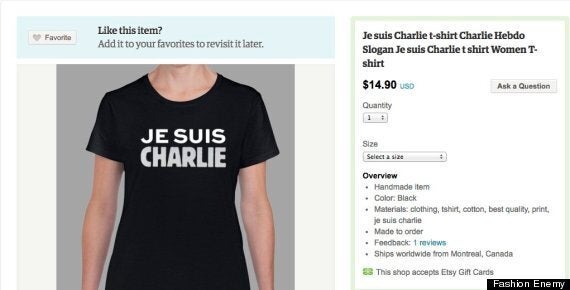 Products marked with Je Suis Charlie are for sale on sites like Etsy
Sharon Daboul, a trademark attorney at international law practice EIP, said: "Trademarking a tragedy is not in good taste, but unfortunately there will always be third parties who want to exploit such a situation, if they see an opportunity for commercial gain."
Uytterhaegen has now withdrawn his application, according to a notenote on the Benelux Office Of International Property website.
But had he been successful he would have won the right to use the phrase on merchandise like printed t-shirts, toys, food and even Christmas decorations in Belgium, Luxembourg and the Netherlands.
He was probably unlikely to succeed, as more than 50 applications have been made to trademark the slogan in France - all of which have been rejected.
France's trademark office INPI said it turned down all of the applications because Je Suis Charlie didn't pass the test of having a "distinctive character", as it has been used so often in the last week that no-one could reasonably recognise it as a trademark."
Legal sources suggested that Uytterhaegen withdrew his application because he knew it would be challenged on the grounds of "bad faith", meaning Charlie Hebdo could have complained Uytterhaegen must have been aware that he does not own Je Suis Charlie.
"I wanted to do something to help the victims of this horrible terrorist attack," he said.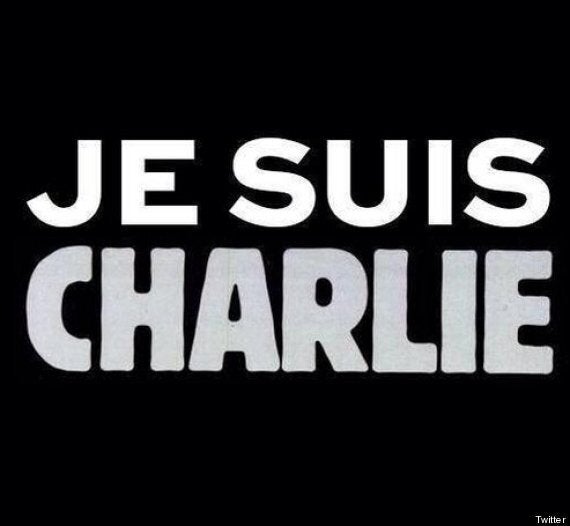 The phrase reflected grief and support for freedom of the press
Daboul, from law firm EIP, explained that there were other reasons the Benelux application could have been rejected. it could have been considered offensive due to the tragic circumstances of the murders: "The Benelux Office for Intellectual Property [would have considered] whether it would be below the accepted principles of morality in the Benelux to allow someone to commercialise such an event," she said.
Popular in the Community