Talha Munir Paracha published two photos on his Facebook page to commemorate the friends he lost when seven militants entered the Peshawar Public Army school and shot children at random on 16 December, shocking the nation and the world.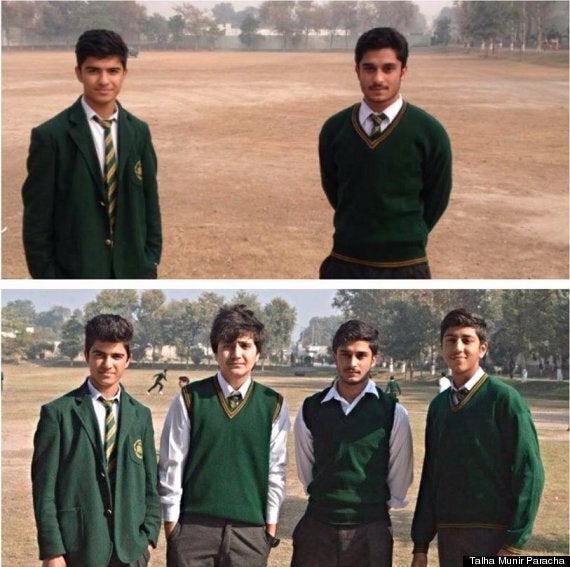 The post shows Paracha's friends who are no longer alive
One picture is of himself with three school friends, standing in their green school uniform on what appears to be a playing field.
The second picture is of the same location, and two of the same boys - but with empty spaces where his friends should be.
It is an aching reminder of the staggering loss in the city of Peshawar — one of the worst terrorist attacks Pakistan has experienced.
The Taliban is opposed to what it sees as "western decadence" in education, and more than 500 schools were attacked or destroyed with weapons like improvised bombs in 2009 alone, according to According to the Global Coalition to Protect Education from Attack.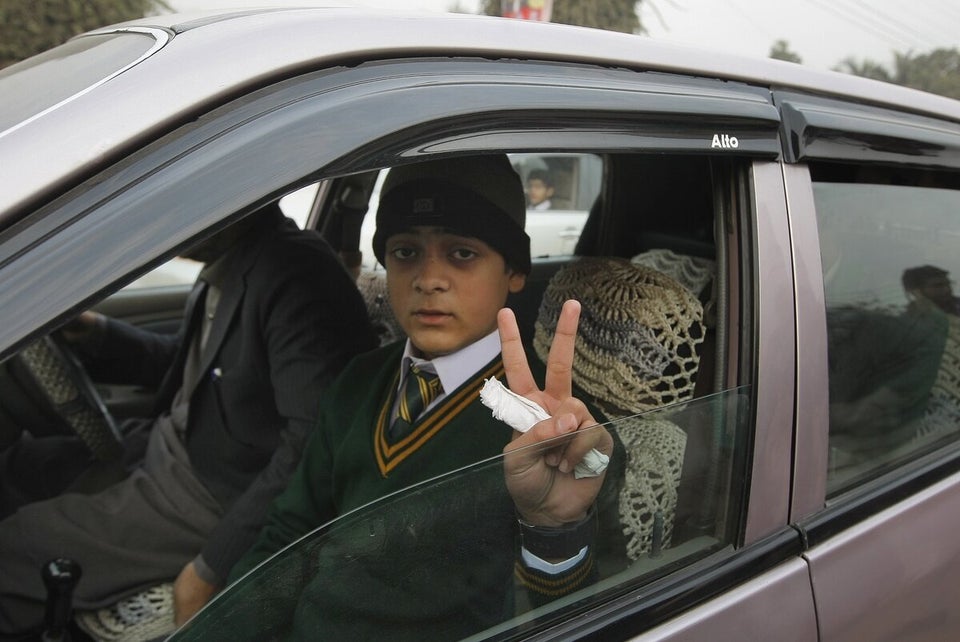 Peshawar goes back to school
Related