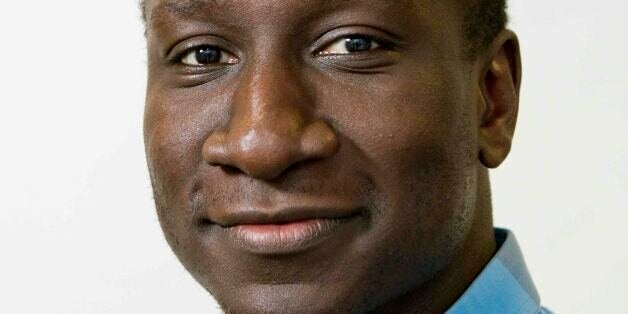 Phil Hakim, 27, started his business, GigPlug, with the aim of making the recruiting process better, and more fun.
Users are offered cash bounties of up to £2,500 if they can nominate someone who gets the job, while businesses get someone ideal for the post, and thousands have already taken to the site.
HuffPostUK caught up with Hakim to find out where he's planning to take things now.
What was the idea behind GigPlug?
The idea came about after a friend, who it turned out was a serial and lucrative referrer, referred me to my previous job. Along with my co-founder Marcus, we started looking into how we could take the idea of traditional employee referral schemes and expand it to a much wider network of people via social media.
That led to the creation of GigPlug. Our technology automatically matches your contacts to jobs in our database. All you have has to do is validate the best matches and send them to your friends. When they get hired, you get paid.
The initial funding for the company came from my co-founder Marcus Dyer, who at the time had just completed the sale of his previous company. We have subsequently taken on investment from an angel investor enabling us to build version one of GigPlug and make our first key hires.
What have you learned so far?
The biggest lesson I have learnt about fundraising is it will take longer, and is definitely more expensive, than you anticipate when you factor in the required legal and accounting fees.
Also, make sure you have a clear and coherent plan for how you plan on spending your investment. Sums of money, which may seem sizeable on paper will in reality be spent much faster than you think.
Who are my entrepreneurial inspirations?
Over the last decade or so there have been so many inspirational tech entrepreneurs, for example Peter Thiel, Mark Zuckerberg and Brian Chesky. However, Jon Reynolds and Ben Medlock, founders of Swiftkey are particular role models of mine.
I respect the fact that during a time when the majority of major technology companies are springing up on the West Coat of the US, Swiftkey are flying the flag for Britain. I also love their technology! While our algorithmic job matching is different to the intelligence of Swiftkey, both are dependent on machine learning, which is an area we are especially interested in.
Closer to home, my CTO Alex is another person who inspires me. He has already started and grown a successful dating business called Tastebuds. Having someone in the team who has already been through the process is incredibly valuable on a day-to-day basis.
How is GigPlug doing, in numbers?
When we first started working on the technology the GigPlug team consisted of just me and Marcus. Today there are six of us, and the plan is to reach 12 by the end of the year. Since we launched in August last year, we have signed up over 50 clients and currently have over £100,000 in bounty available on the platform.
Our community is growing at a rate of 30% per week and to date we have had over 1,000 referrals submitted via GigPlug. This week alone we have 8 people at interview!
What is your ultimate ambition for the business?
My ultimate ambition for the business is to create the world's largest network of part time recruitment consultants! GigPlug is the product of a society that is moving towards a sharing economy. In the same way that Uber is connecting consumers to taxi drivers and Airbnb is turning us all into hoteliers, we want to offer our community the chance to make money by helping their friends and contacts to find awesome new jobs.
The UK recruitment industry generates over £20bn a year, more than the entire UK electronics industry. We aim to not only grab a slice of that pie for ourselves but also help to redistribute some of that wealth to our community.
And more personally as an entrepreneur?
I want to grow a sustainable business, built on ethical values that disrupt the way that both companies and candidates approach recruitment.
Related