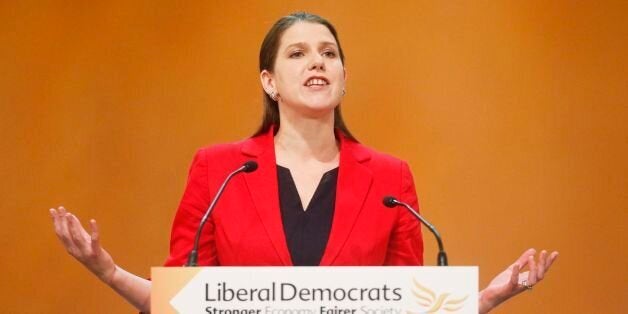 The Sun's decision to replace topless Page 3 models with pictures of women in bikinis does not go far enough, the Lib Dem women and equalities minister has said.
The best-selling newspaper today decided to drop the controversial Page 3 model feature amid accusations that it was sexist.
Conservative education secretary Nicky Morgan, who also holds the women and equalities brief, said the move was "long overdue" and "marks a small but significant step towards improving media portrayal of women and girls".
The cabinet minister added: "I very much hope it remains permanent."
However Jo Swinson, the Lib Dem business minister who also speaks on women and qualities issues, criticised The Sun for replacing topless models with women in swimwear.
"I am delighted that the old fashioned sexism of Page 3 could soon be a thing of the past," she said. "I welcome this apparent step forward from the Sun, but I would encourage its editors to consider whether parading women in bikinis is really a modern reflection of the contribution women make to society.
"We need to ensure that media representation of women reflects the great achievements that women make to business, to families and to society. I'd like to see us providing positive role models for young girls instead of suggesting that women's contribution is in how they look."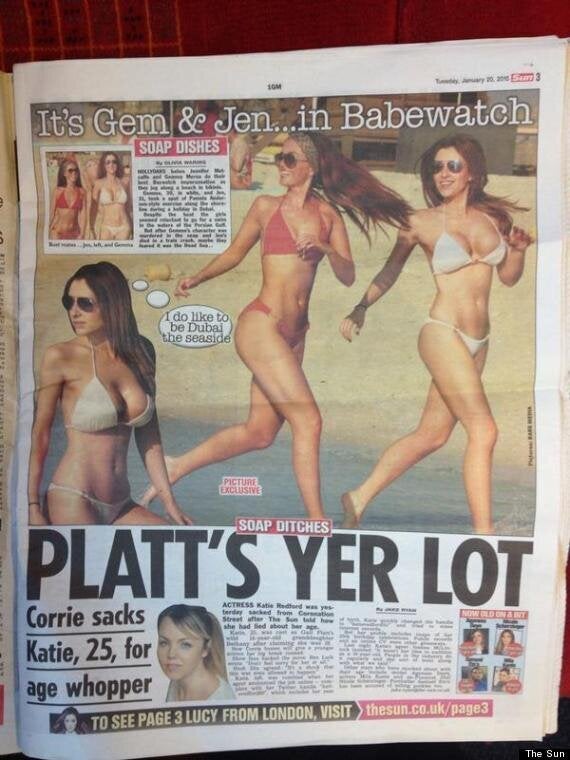 Today's 'Page 3' of The Sun did not feature topless models
Yas Necati, from the No To Page 3 campaign group, said: "We are really glad they are doing it. I think after 44 years it is about time, really.
"When you open up the Sun, which is Britain's biggest-selling family newspaper, you see images of men doing things - running the country, achieving in sport - whereas the most prominent image of a woman is one where she is sexually objectified. It gives the message that men make the news for what they do, and women for what they look like."
However not everyone is happy. Page 3 girl Rhian Sugden lashed out at the move, saying: "It's only a matter of time before everything we do will be dictated by comfy shoe-wearing, no bra-wearing, man-haters."
Related