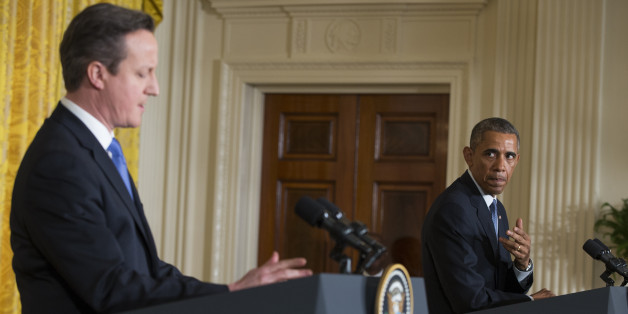 ASSOCIATED PRESS
Well this is awkward.
It seems they're not such great bros after all - US President Barack Obama doesn't follow our Prime Minister on Twitter.
To give him some credit, he appears to have tried.
He doesn't follow @David_Cameron, but does follow @davidcameron, who isn't a Prime Minister. He's just a regular bloke.
The keen folks at The Next Web found this out while they played with DoesFollow, a tool which allows you to check if two specific people are following each other.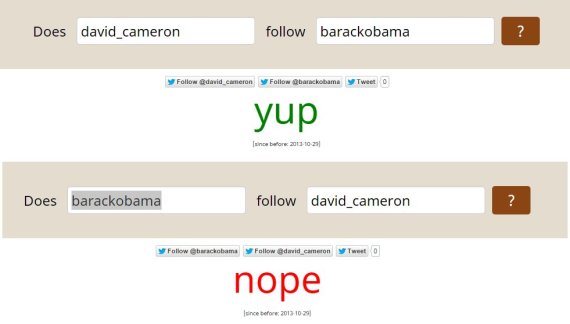 Obama isn't the only one who makes that mistake though. @davidcameron has been heartily sitting on his Twitter handle for 6 years, despite a torrent of abuse from people who think he's the Tory leader.
In thousands of years, when the history books speak of the US/UK Cold War, it will begin with this. Then a subtweet, then eventually it will escalate into a scathing Tumblr post or a violently frank Reddit AMA.