'Selma' star David Oyelowo has shared his thoughts on Benedict Cumberbatch, who faced criticism this week after using the word "coloured" during a television interview.
READ MORE:
Benedict has since apologised for his use of the word, however David has now labelled the whole situation "ridiculous".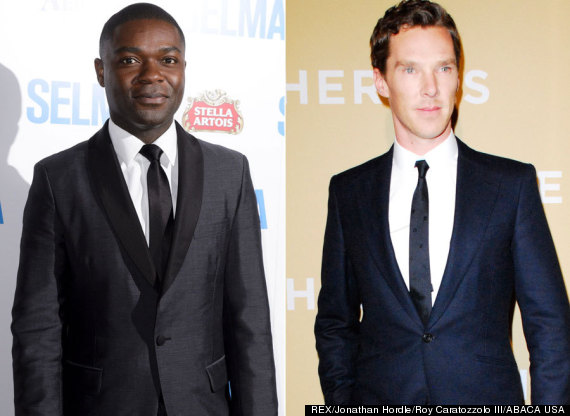 David Oyelowo and Benedict Cumberbatch
Speaking to the BBC at the 'Selma' London premiere, David stated: "When you look at what he was actually saying it's clear that he's a huge supporter of black performers.
"To attack him for a term, as opposed to what he was actually saying, I think is very disingenuous and is indicative of the age we live in where people are looking for sound bites as opposed to substance."
"I reached out to him in support and said I think it's ridiculous," he added.
Benedict issued an apology shortly after making the remarks, stating: "I'm devastated to have caused offence by using this outmoded terminology. I offer my sincere apologies. I make no excuse for my being an idiot, and know the damage is done.
"I can only hope this incident will highlight the need for correct usage of terminology that is accurate and inoffensive."
David's latest movie 'Selma' has been praised by critics, and nominated for two Oscars.
David has also been nominated for a number of prizes, including the Best Actor accolade at the Golden Globes and Critics' Choice Awards.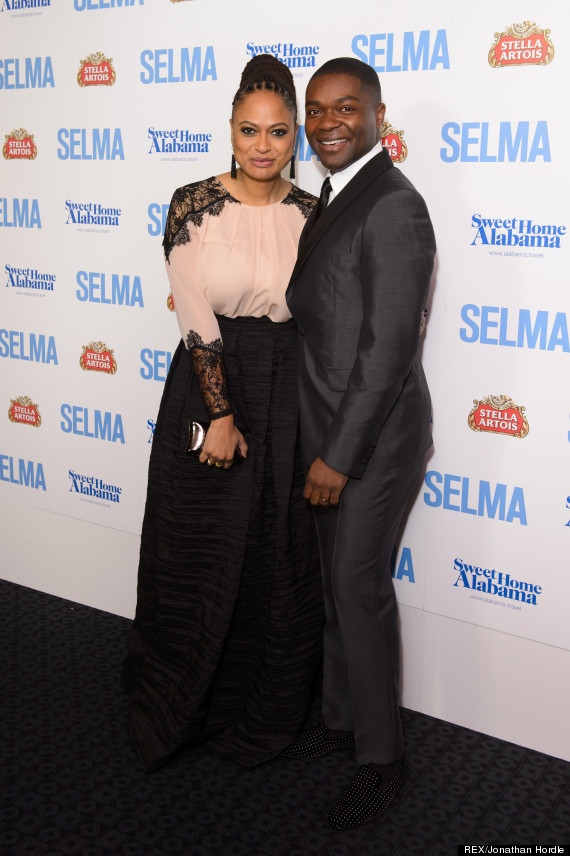 David and director Ava attend the premiere after party
After the film's London premiere, David, his co-stars and the movie's director Ava DuVernay attended an after party, hosted by Stella Artois Bursaries.
Guests were treated to a performance from the London Community Gospel Choir, and their set included the Oscar-nominated track 'Glory'.
The Stella Artois Bursaries project supports outstanding independent films and creative talent. It funded the 'Selma' premiere and post-premiere party.
Watch the 'Selma' trailer below...
LIKE US ON FACEBOOK | FOLLOW US ON TWITTER