Police are dismissing too many of the complaints made against them, their independent watchdog has warned, as it revealed the number of complaints has increased to the highest ever since it was created.
The Independent Police Complaints Commission (IPCC) said that forces were rejecting too many complaints against themselves and that this was reflected by the number of appeals it upheld.
The number of complaints recorded about police rose by 15% last year and increased by 52% since 2004/05, the IPCC said. It is the highest number since the IPCC was set up in 2004.
IPCC Chair Dame Anne Owers said the watchdog upheld 44% of appeals last year from people whose complaints had been investigated and rejected by the force concerned and 49% of appeals by people whose complaints were not even recorded.
"Police forces were not handling complaints sufficiently well," she said. "[the appeals] figure has steadily risen over recent years.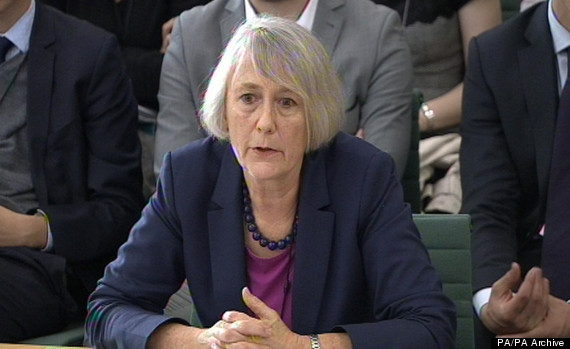 IPCC Chair Dame Anne Owers said the complaints system was 'complex, bureaucratic and over-focused on blame
"There are also considerable differences between forces, in the number of initial complaints they uphold, and the number of their decisions we overturn.
"As we have said many times, this reflects a complaints system which is complex, bureaucratic and over-focused on blame.
"We welcome the fact that the government is reviewing the whole system, and will be responding to its consultation soon."
She added: "It is clear that forces uphold a much lower proportion of appeals than the IPCC. For example, during this period, forces only upheld 22% of appeals against their own investigations - only half the proportion that the IPCC upholds.
"These are different and less serious cases, but these figures will not inspire public confidence that those appeals were dealt with robustly and fairly."
There were 34,863 complaint cases against forces in England and Wales in 2013/14, with 38 of 43 forces showing an increase compared with 2012/13.
The Metropolitan Police, the UK's largest force, had the most complaint cases made against it, with 7,115.
It was followed by Greater Manchester Police with 1,536, West Midlands Police with 1,473, Devon and Cornwall Police with 1,364 and Kent Police with 1,200.
SEE ALSO:
The largest percentage increase in complaint cases year on year was recorded by Northumbria Police, which went from 401 complaints to 794, a rise of 98%, followed by City of London Police, where complaints rose 90% from 123 to 234 between 2012/13 and 2013/14.
"The rising number of complaints makes it all the more important that the system is, and is seen to be, fair, accessible and transparent," Owers said.
"It is clear from these statistics that forces still struggle to get it right first time, and there are now serious questions about whether they get it right the second time either."
The largest single category for complaints was "neglect or failure in duty", which made up 30% of allegations.
"Incivility, impoliteness and intolerance" made up 15% of allegations and 5% were for "unlawful/unnecessary arrest or detention".
The IPCC said the increase was partly down to a broadened definition of complaints, which could now apply to the broader "direction and control" of a police force.
The IPCC's annual complaints report, released on Monday, said: "By looking at the allegations data, we can see that some of the increase is because of the broadening of the definition of a complaint to include complaints relating to direction and control matters.
"However, the increase also suggests people are less satisfied about their contact with the police than in previous years or they are more willing to complain, or both."