Ola Jordan has rubbished rumours that she will never dance again, after sustaining a serious injury while training for 'The Jump'.
SEE MORE:
Last year, Ola was pictured on crutches after suffering a serious accident that forced her to withdraw from 'The Jump', and caused her to miss the last few weeks of group dances on 'Strictly Come Dancing'.
After having an operation on her knee, reports then emerged that the ballroom professional had been warned there was a only "50/50" chance she'd ever dance again, insisting that the opposite is actually true.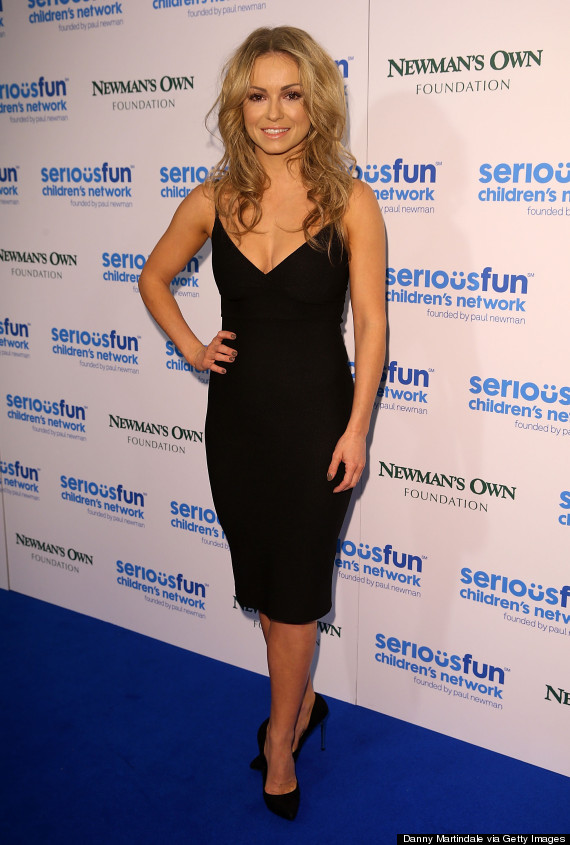 Ola Jordan
Speaking to Hello! magazine, Ola explains: "I was never told that I might not dance again.
"My surgeon told me that once it's healed, my knee will be stronger than ever before."
However, despite remaining optimistic about the future, Ola has revealed that she hit her "lowest ebb" after the accident, saying: "Every morning I'd wake up thinking it was a bad dream. Then the horror of it would hit me.
"I'd lost 'The Jump', couldn't finish 'Strictly' and had to cancel tours with Arlene Phillips. Losing so much played on my mind and I was at my lowest ebb ever."
The bad luck didn't stop in the Jordan household, though, and over Christmas, her husband James Jordan was rushed into hospital.
Ola has her own bizarre theory behind why the couple have had such a string of bad luck.
"It all seems to tie in with me reverting to my natural hair colour," she told the mag.
"Within days of dyeing it back to this shade, everything started to go wrong for us. I am going back to being blonde as soon as I can. Maybe our luck will change."
Read her full interview in the latest issue of Hello! magazine, on sale now.
LIKE US ON FACEBOOK | FOLLOW US ON TWITTER