Let's say you're a multi-billion dollar space agency, and you happen to have a spacecraft in orbit over Mars AND a space robot on the surface of Mars.
Is there any reason you could imagine not to have the former take a high resolution photo of the latter?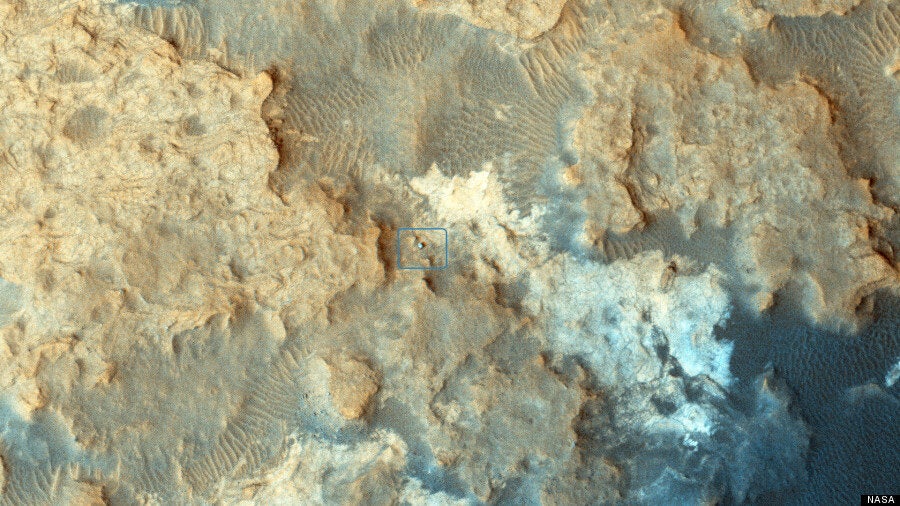 The picture shows the robot on the "Pahrump Hills" outcrop that forms part of the basal layer of Mount Sharp - itself located in Mars' Gale Crater. And no - there's no human engineer in sight.
The rover has been inside the Gale Crater since it landed via a very awesome sky crane in mid-2012. The Reconnaissance Orbiter has been studying Mars since 2006 and has taken photographs of NASA's surface robots before - but none with quite so pleasing panache as this picture.