He's the big hairy fellow we all desperately want to believe in.
So it's with great relief we bring you this definitive proof of the existence of Bigfoot.
Footage of a family of four of the beasts strolling through the snowy foothills of Yellowstone National Park has gone viral.
The clip, apparently taken from the park's own Old Faithful Geyser Streaming webcam, shows the foursome in the background of a bucolic scene of grazing bison.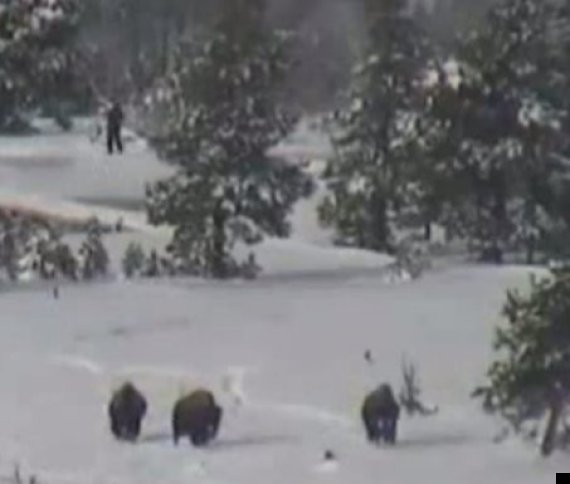 Ambling through the snow - Bigfoot and his pals
It was originally posted to YouTube by user Mary Greeley on 29 December 2014, but did not receive attention until it was reposted by ThinkerThunker on 30 January.
The user asks: "Would you risk death by buffalo to pull off a Bigfoot hoax?"
SEE ALSO:
Yellowstone National Park spokesman Al Nash told ABC Fox Montana Bigfoot sightings are not unheard of in the area.
"Bigfoot sightings are not frequent, but it happens. People say a lot of crazy things about Yellowstone all the time and Bigfoot is just one of them."