The horrifying moment a lion tamer was attacked by her charge has been captured on film.
Tamer and circus owner Faten El-Helw was being filmed in the ring with a trio of the big cats when one of them leaps at her, throwing her to the ground.
Screams erupt from the crowd and the sense of panic in the audience is palpable as witnesses attempt to digest what has just unfolded before their eyes.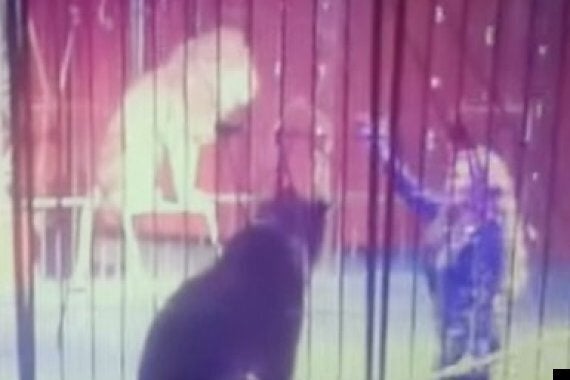 Faten El-Helw strides into the ring, moments before she is attacked
Luckily their fears are abated seconds later when El-Helw is seen bravely walking as she is escorted out of the ring by a circus staff member who rushed to her aid.
The incident occurred at the Egyptian-European Circus in the city of Tanta, Nile Delta on Thursday.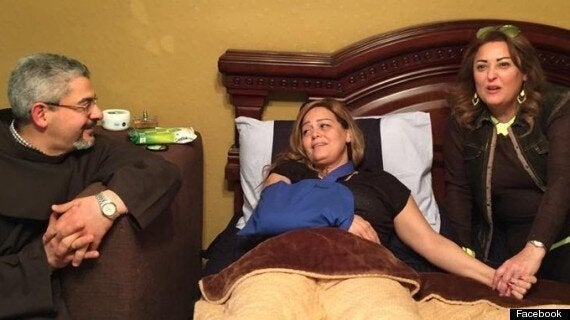 El-Helw is recovering in hospital where her condition is given as 'stable'
It adds El-Helw's husband Ibrahim died from his injuries after one of his lions attacked him in 2004.
Al Bawaba adds there have been at least five other reported incidents of family members being attacked by their own lions in the circus.