The former home secretary, who died before he could answer questions at an inquiry into an alleged paedophile ring in Westminster, has been buried discreetly and his family have withheld his grave's exact location amid fears it could be vandalised, it has been reported.
The last months of Leon Brittan's life were dogged by claims he failed to act on a dossier describing the ring's activities when he was in office in the 1980s.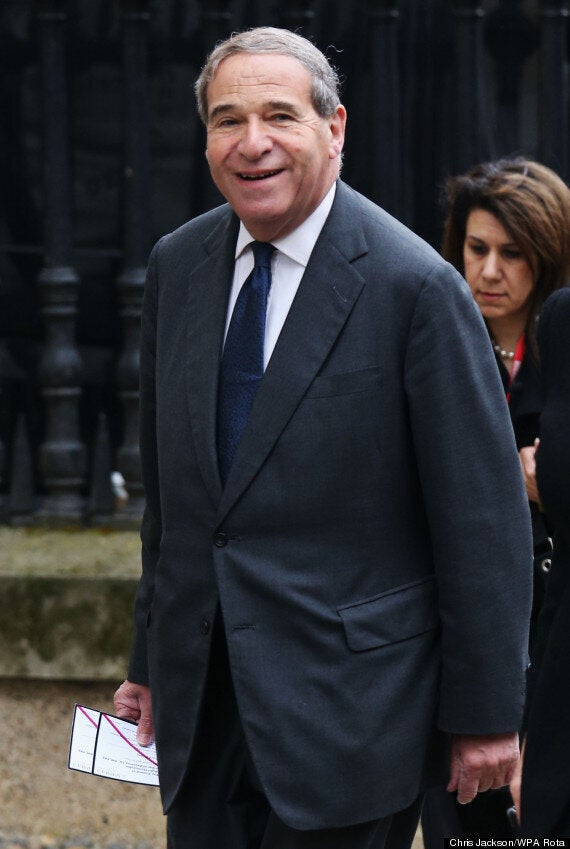 Many of the papers carry the story today, saying in their headlines that Brittan has been buried in an "unmarked grave".
While it is Jewish tradition to not erect a gravestone until months after burial, Exaro said the grave was not even marked with a white plate bearing his name, as the cemetery usually does.
The site quoted a "family friend" who told them the "very private" funeral took place on January 28.
A cemetery employee told Exaro: "It is an unmarked grave. I need the permission of his family to take anyone down to the grave. We have to respect the family's wishes."
But Times columnist Daniel Finkelstein took issue with Exaro for using the phrase "unmarked grave".
Within hours of Brittan's death being announced, it triggered an uncomfortable public reaction that mixed tributes to his public service with questions about how it would impact the stalled inquiry into child abuse within Westminster.
When he was home secretary under Thatcher, Brittan was allegedly given a dossier about the child abuse claims by MP Geoffrey Dickens, which was later lost.
In October last year, Labour MP Jim Hood used parliamentary privilege - protecting himself from a libel claim from the then living Brittan - to air claims that the former home secretary himself was linked to child abuse.
Hood told the Commons there were "reports about child abuse being linked with" Lord Brittan circulating in 1984.
After Brittan died, Simon Danczuk, the Labour MP who has campaigned on justice for victims of child abuse, said: "[Brittan's] untimely death is a loss to the inquiry that the Home Secretary ordered into establishment child abuse.
"[He] is someone who should have faced questions and been compelled to give evidence to the inquiry over his role as home secretary in the 1980s when a dossier containing allegations of establishment child abuse was handed to him."
The first two people appointed to head the child abuse inquiry had to resign over their links with the establishment.
Dame Fiona Woolf, the second person appointed, was forced to resign over her links to Brittan.