Nigel Farage has attempted to gloss over his party's failure to produce a policy manifesto that isn't "drivel" today by claiming that voting for Ukip is a 'state of mind', and not about policies.
The Ukip leader will add that the general election will return a hung parliament and both the Conservatives and Labour "fear" that a kingmaker Ukip will hold the balance of power.
Farage, writing in the Daily Telegraph, outlined Ukip's major policy areas in a 1100-word piece ahead of his first major speech of the campaign in Essex today.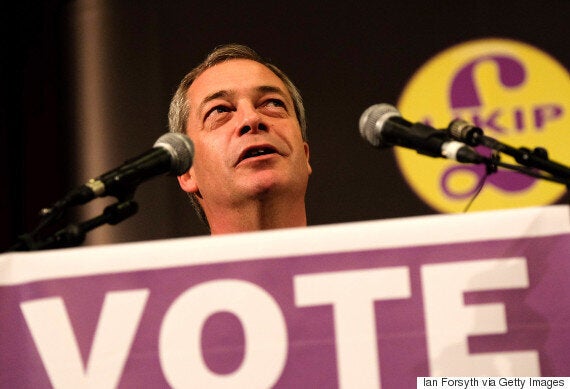 Farage claims other parties are afraid of Ukip "holding them to account" after the election
Farage claimed today that both Labour and the Tories know that an outright win in the general election is impossible: but they are most afraid of potential future Ukip MPs.
No one will have a majority after this election. They all know it. But the thing they fear the most is a sizeable number of Ukip MPs in that chamber, holding them to account for you.
"When we say we believe in Britain, we believe in the whole of Britain. We are the only party with representation in all four corners of the UK", he wrote.
"Ukip is doing as well in the North as we are in the South. We are a party that represents the whole country and, even more importantly, we have broken the class divide in British politics."
He also reiterated his claim that the party would not enter "any coalition deals with the establishment parties" and slammed the election campaign had been "incredibly dull" and "pretty predictable" so far.
"This election campaign has been incredibly dull so far. Labour is trying to claim our National Health Service, as if they own it. The Tories are trying to grab at the economy, as if they haven't presided over a doubling of the national debt in just five years, and failing to erase the deficit. Pretty predictable stuff."
His comments come after Ukip sacked its policy chief several weeks ago for not getting its manifesto finished. Farage wrote that the party will have a "a costed manifesto" dealing with issues such as the cost of living and the "cost of government crisis".
Tim Aker, feted as a rising star in the party, was supposed to have completed the policy platform on which candidates would stand on at the general election by the beginning of January, so it could be reviewed and costed by an independent think-tank.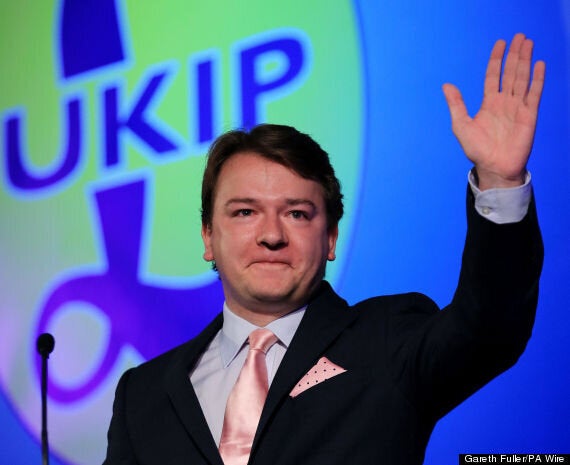 Ukip's sacked policy chief Tim Aker
However, concern quickly mounted among senior Ukip figures that Aker was failing to complete a final draft of the manifesto, according to the Times, with some fearing it will not be ready for the party's spring conference in Margate.
Farage, who is running to be an MP in South Thanet, claimed other parties had "forgotten that there is a country out there."
He added that Ukip would "turn the other cheek to insults and negativity" and instead focus on being positive.
He laid out his "vision" for Britain, with the party's policies - aside from taking the UK out of the EU - including taking those on the minimum wage out of tax, scrapping tuition fees for science and engineering students, stopping HS2 and injecting £3bn more a year into the NHS.
He added he would "fight" for a right of recall for MPs and axe taxes such as the so-called "bedroom tax" and Labour's mooted mansion tax.
Aker's failure to finish Ukip's policy platform was a blow for Farage, who has promised an improvement on the 2010 manifesto, which he mocked as "drivel".
Speaking to LBC last year, Farage said he hadn't read his party's 2010 manifesto, adding that the "idiot" who wrote it had since left to join the Tories, in a swipe at Tory MEP David Campbell-Bannerman, who was head of policy and deputy leader until he left in 2011.
Aker previously hinted at the problems the party was having forming a final manifesto after quipping to Prospect Magazine in August that he looked into the issue of public sector pensions, but "got very scared and ran away".
Following Aker's departure, Ukip's deputy chairwoman Suzanne Evans has been parachuted in to finish the manifesto in time.
Other party leaders will also hold campaign events later today as the countdown to the general election in May continues.
10 Highlights From Ukip's 2010 'Drivel' Manifesto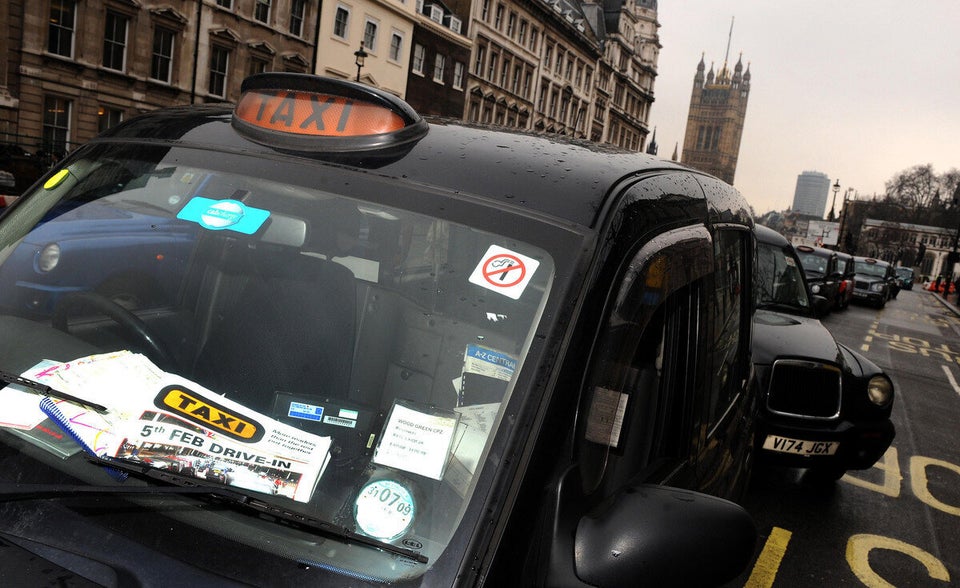 10 Policies You Had Forgotten Ukip Had Made
Popular in the Community