We know Richard III was a great fighter despite his physical deformities, and now scientists have discovered exactly how the warrior king lost his life on the battlefield.
A forensic examination of the skull by Professor Guy Rutty found two wounds at its base and one inside the cranium, indicating a weapon such as a sword or spike had been thrust up from the base of his neck.
The "eureka moment" was caught on camera by a University of Leicester documentary filmmaker and Prof Rutty, a Home Office pathologist of 19 years experience, said it was one the team "will all remember".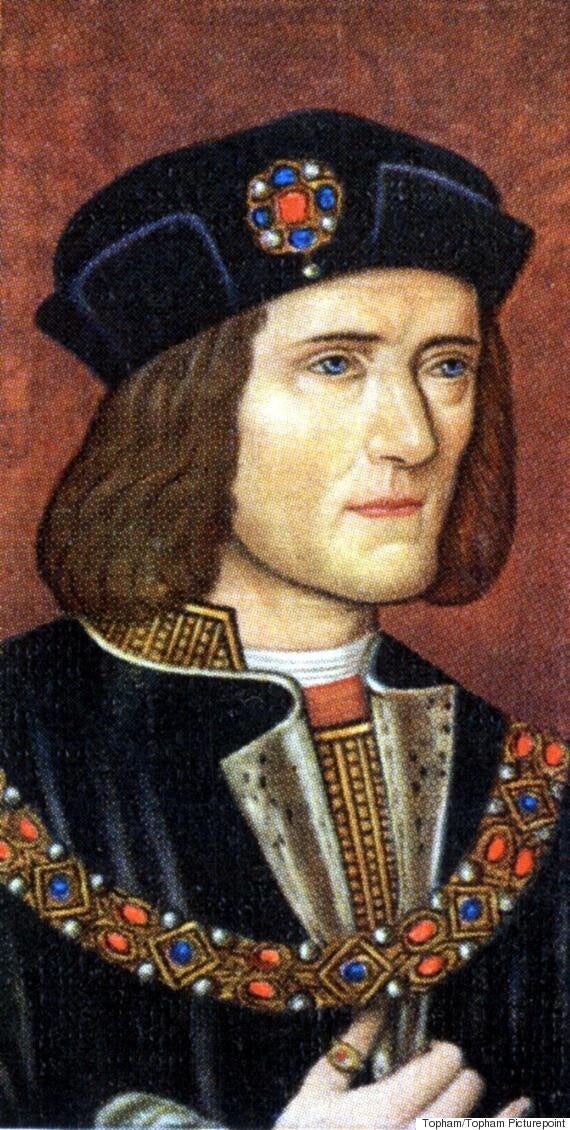 King Richard III was killed during battle
Richard III was killed at the Battle of Bosworth in 1485, the last significant clash between the forces of the Houses of Lancaster and York in the War of the Roses.
The location of his remains were a mystery but scientists are now 99.999% sure that the skeleton with a twisted spine found in a Leicester car park in 2012 is that of the slain king. Two wounds at the base of the king's skull and one inside the cranium have been identified
CT and micro-imaging scans were used to analyse the 500-year-old bones and osteologist Dr Jo Appleby said the wounds "were probably inflicted by a sword or the top spike of a bill or halberd".
Professor Sarah Hainsworth, professor of material engineering at the University, said: "Using modern forensic examination, we have discovered that Richard's skeleton sustained 11 wounds at or near the time of his death - nine of them to the skull, which were clearly inflicted in battle.
"The injuries to the head suggest he had either removed or lost his helmet. The other two injuries that we found were to a rib and his pelvis."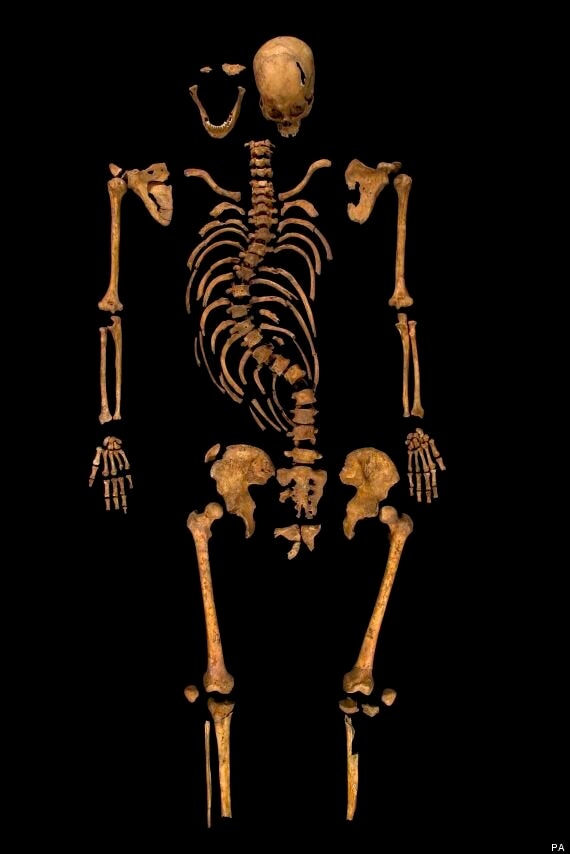 Richard III's complete skeleton
Prof Rutty, of East Midlands Forensic Pathology Unit, said "just because he was a king did not make a difference" to how he examined the skull and described how he solved the puzzle.
"Using the specialist lighting equipment we have in the forensic mortuary at the Leicester Royal Infirmary, which was key to the examination, I then was able to put the three injuries together on pathological grounds and we all realised I had identified the potential lethal injury to King Richard III."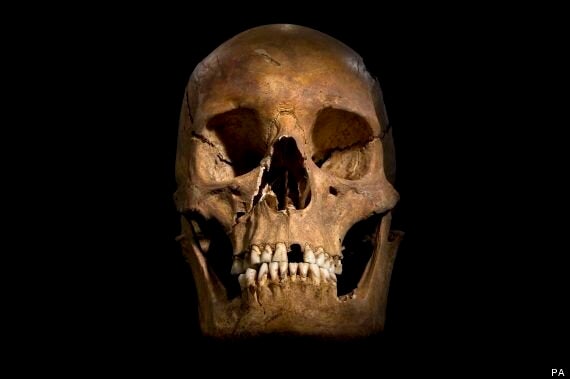 Popular in the Community