An episode of Peppa Pig has been banned in Australia after a complaint from a single viewer.
The controversial episode entitled 'Mister Skinnylegs' featured a spider of the same name, who is befriended by the porcine family.
Daddy Pig is seen picking up the spider by its thread within the episode, gallantly informing his spouse: "Don't be scared, Mummy."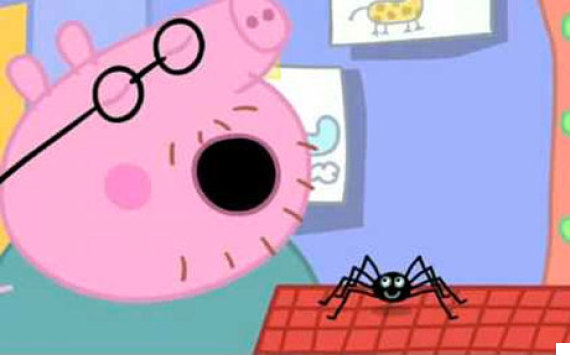 Mr Skinnylegs sees the pig family befriend a spider
The complainant contacted Australia's ABC network to say the episode was inappropriate for a Down Under audience "because it said that spiders were not to be feared."
Australia has some of the most venomous spiders in the world, though as Australian Geographic points out, records show no deaths from bites since 1981.
SEE ALSO:
So while the advice to kiddies in say, the United Kingdom may well be 'spiders are our friends and they can't hurt you' [except for false widows, steer clear of those], it's perhaps not the best message for Australian children.
The network has already restricted the episode from air – and apologised for accidentally running it online in 2012, "due to a technical problem".