Behold the LG Watch Urbane. It's being angled as a luxury Android Wear smart watch hence the all-metal body, along with leather or metal straps.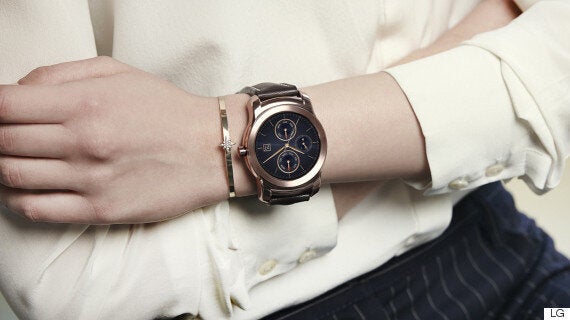 Underneath all the glamour the Urbane features essentially the same inner workings as LG's G Watch R.
The differences lie in the materials. This is a classier, more adult timepiece compared to the plastic, square G Watch and the slightly adolescent G Watch R.
Despite appearances the Urbane is smaller than the G Watch, however; LG's engineers have managed to shave the bezel down so there's less distraction from the 1.3-inch Plastic OLED display.
It runs Android Wear so expect all the usual features from a Google-branded smart watch: a heart-rate sensor, 4GB internal storage for music playback and a nearly inscrutable interface.
LG won't shed any light on when it will launch or how much it will cost but with MWC 2015 now a couple of weeks away it shouldn't be long before all is revealed.