While Peggy Mitchell and Dot Cotton had a heart-to-heart, Max Branning raced around, hunting for his daughter Lauren, who claims to have worked out whodunit.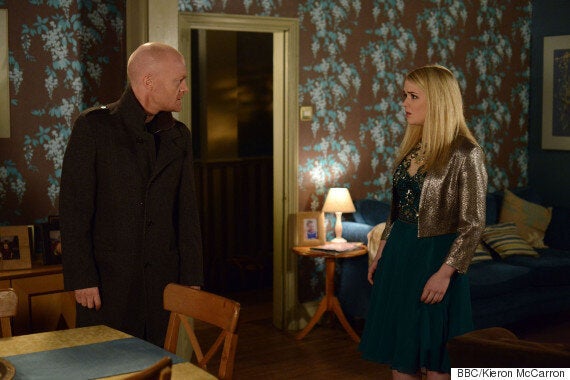 Max seems convinced that his daughter is a murderer...
The half-hour long episode was jam-packed with teasers and potential clues, but here are the five big questions that need answering…
1. Can Abi really be the killer?
In the closing scene, Max Branning explained to Abi why he's worried about Lauren's absence, shouting: "She knows you killed Lucy Beale!"
The thing is, the big reveal isn't due until Thursday, and bosses have been waiting ten months to finally spill the beans and unmask the killer - surely they wouldn't give it away for real now, just 48 hours before the set date?
As unsure as we are about whether Abi did it, Max was pretty certain which has left us wondering what makes him so sure that Abi did the deed. We know Lucy's body was moved from her house, thanks to Lauren's card to Jane. Could Max be responsible for transporting her to Walford common?
3. Could Ian or Peter be to blame?
Both Ian and his son had guilty looks during their respective chats with Sharon and Lauren. Then there were Lauren's protests, about not being able to be with Peter because "it's all in my head now".
4. How is Jane going to keep this from Ian?
A sneak peek at the week's episodes has already shown us that Ian and Jane make it to their planned wedding reception at the Vic, so we're assuming that Jane is going to return to Beale's and get wed, without telling her husband about the card. Let's remember this is soapland, and secrets never stay secret for long...
5. Will anyone tell Christian to get rid of that moustache?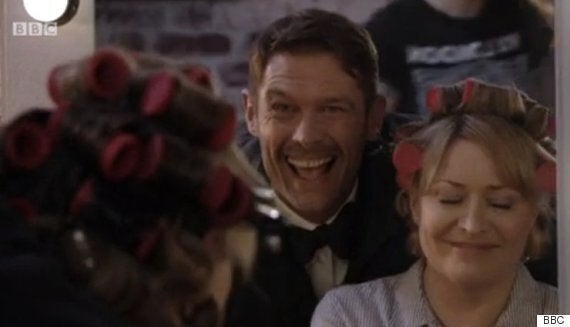 Someone needs to have a word, seriously.
Think you know who killed Lucy? Share your thoughts below...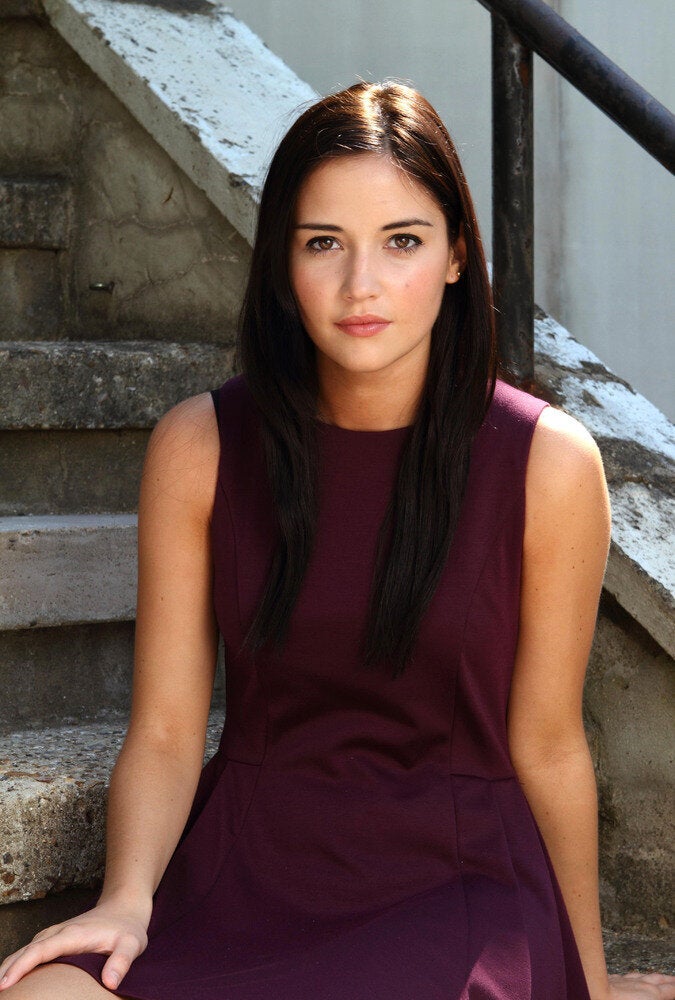 'EastEnders': Who Killed Lucy Beale?