Commuters passing through Bromley-By-Bow underground station are in a for a treat today (Wednesday 18 February), thanks to 'EastEnders' live week.
For 24 hours, the soap is taking over the station, and the various voice over announcements and service updates will be provided by Danny Dyer. Yes, really.
Obviously, Danny will be putting his own spin on things, so if you're passing through, expect to hear about "bang on" train times and "pukka" journeys.
"I can't tell you how much I loved sitting in the Bromley-By-Bow control room with them lovely ladies in their blue coats who work tirelessly," Danny explains.
"I remember I used to go through there and get off at Mile End on the district line and change to the Central line to get to Stratford. It brought back some happy memories. So remember everyone - mind that gap".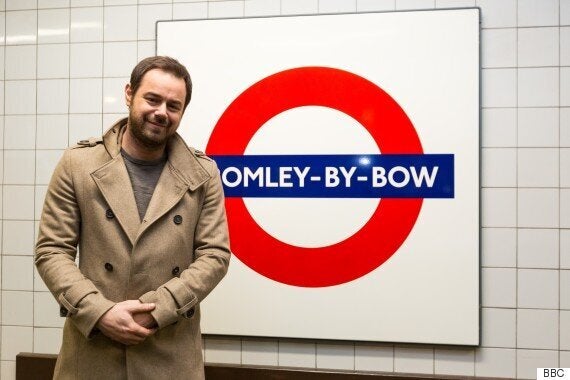 Things got off to a great start on Tuesday night, and the show left fans with plenty to talk about.
Lucy Beale's killer will be revealed on Thursday evening, and the hour-long show will be followed by a one-off flashback episode.
Catch up on everything that happened in Tuesday's show here.