9.03 million people tuned in to see the show, the highest figure since 2013's New Year's Day episode.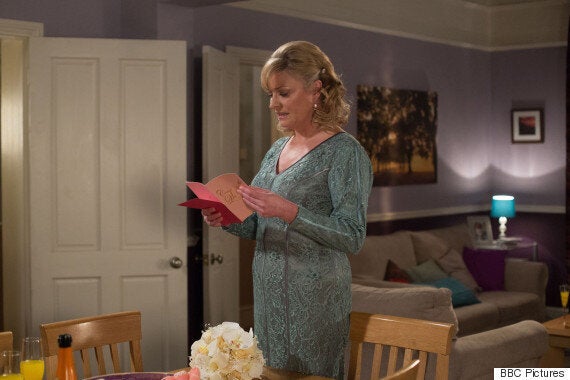 Jane got a shock at the end of the episode
The episode included a number of live scenes, and while things appeared to go without a hitch, a number of viewers took to Twitter to air their confusion after Jake Wood delivered the final line of the episode.
Max Branning told his daughter Abi, "She [Lauren] knows you killed Lucy", but a number of fans thought the actor had said "who" instead of "you".
Friday's show will be completely live, but before then, there's the small matter of finding out who killed Lucy.
The action continues tonight (Wednesday 20 February) at 8pm.