 Despicable Me 2 had its rating upped from two stars to three to appease the advertising department, a Daily Telegraph source has alleged, as more damaging claims surfaced about the paper's relationship between editorial and its sales department.
Journalists told BBC Newsnight, anonymously, that deals had been done for advertising with the governments of China and Russia and the banking giant RBS, which infringed on their capacity to write negative stories. The claims came after the paper's chief political commentator Peter Oborne quit in sensational style early this week, accusing the paper of ignoring the HSBC tax avoidance scandal to avoid losing a valued advertiser.
The Telegraph has repeatedly denied that its journalism is affected by advertising, but has not addressed specific claims. More than a dozen journalists contacted by the BBC apparently echoed Oborne's concerns about the somewhat shonky Chinese wall that is supposed to exist between advertising and editorial.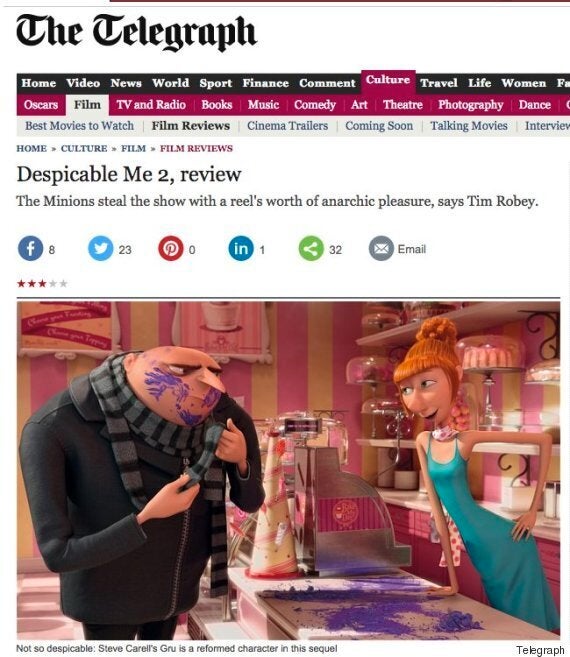 Despicable Me's review in the Telegraph
"I do think the Telegraph are unique in being able to offer a really integrated solution that genuinely works in editorial and paid for activity," the Sony memo said.
The paper's head of content, Jason Seiken, is also alleged to have told business reporters that they should remember RBS was an "important commercial partner" when writing about the turbulence at the bank.
Journalists also appeared to confirm Oborne's allegation that after a story the Telegraph ran on HSBC's Jersey branch, the bank demanded to see the confidential leaked data, which the paper refused, but then personal lawyers for Telegraph owner Aidan Barclay also demanded to hold copies of the leaked data.
The Media Standards Trust yesterday ran a review of the Telegraph's coverage of the HSBC scandal, which concluded that the paper did none of its own investigations into the scandal itself, but framed the story around disputes among politicians or public bodies.
"Murdoch MacLennan must quit," he said. "I don't want to sound bitter or anything, but in my personal opinion there is no way the Telegraph can be saved under his leadership. And there are huge questions about the Barclays. They need to show that they love the paper, that they understand it, and they need to explain how standards have slipped so sharply."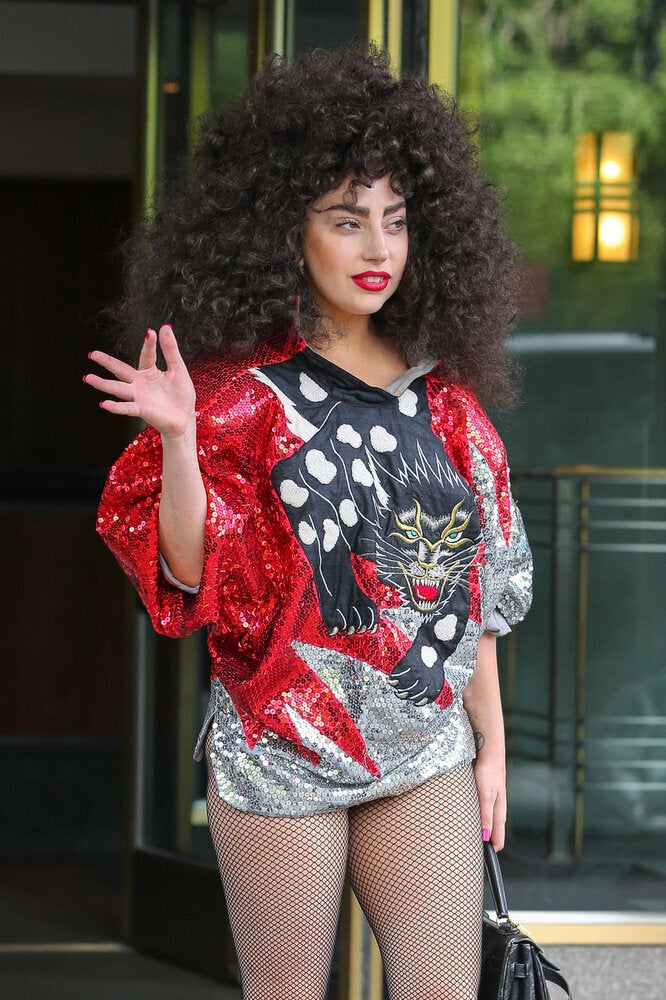 Celebrity News & Photos