Speaking to BBC Radio 4's Today programme, the Australian journalist said he released he needed to "keep fit" physically, spiritually, and mentally, and began a Masters course, writing essays with pencil and paper.
"When you're in prison you start to notice things, you start to see that see that this is the experience that will make you or break you," he said, referring to his time spent in prison in Cairo, convicted on the dubious charges of spreading false information and helping the banned Muslim Brotherhood.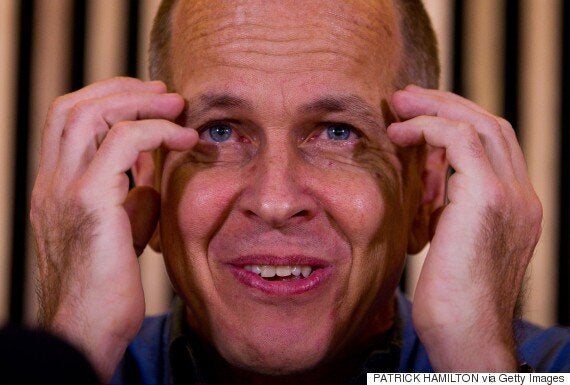 Al-Jazeera journalist Peter Greste
"It's a cliche but that's a real truth in that, and I realised the only way to survive it was to keep fit, not just physically but mentally and spiritually.
"So I made a very conscious decision to keep fit, we had a corridor about 30m and I'd run up and down that, putting in about 8-10km every day. We had an exercise programme we did in the confinement of the cells.
"I started a Masters degree in International Relations to give me some intellectual rigour, and I also spent quite a lot of time meditating, just as a way of trying to keep my head in a solid, stable place."
Greste described convincing the authorities to let him study the Masters, despite the lack of access to a computer. "I did my Masters with pencil and paper, the old-fashioned way. Griffith University in Australia very kindly put together a package of hard copy academic papers and sent them over. I was able to convince them [the authorities] with the help of the Australian Embassy, and I would literally write out the essays in long-hand in paper and pencil."
Greste, whose two colleagues are facing a re-trial following their release last week on bail after spending more than a year behind bars, said that one coping strategy was to see his detention as part of a wider narrative. "We started to see this very much as a struggle on behalf of the press. So it became not personal, we were fighting for that principle. So by de-personalising it, and making it about something much bigger, made it much, much easier to cope with. It gave the whole experience some meaning."
Speaking about the case against his Al-Jazeera colleagues Mohamed Fahmy and Baher Mohamed, Greste said that while the case could go either way, it appeared to be moving in the right direction.
"This is not yet over. I think we need to be very careful about celebrating too soon, too energetically. This is an ongoing struggle," he said. "We are very conscious of the fact that we have still got some way to go. It could go either way but we are confident that the court is moving in the right direction. We believe that most people are starting to see that we are genuinely innocent and we trust that the courts will finally see justice done."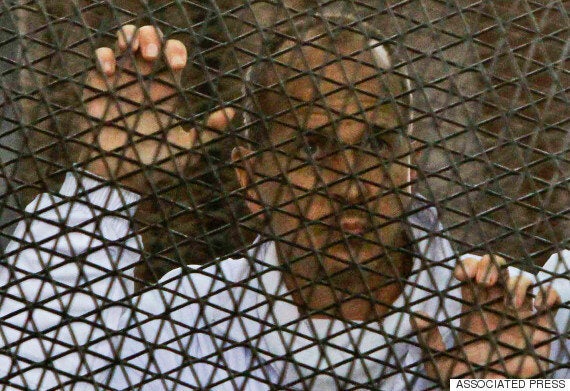 Al Jazeera journalist Peter Greste stands inside the defendants' cage in a courtroom during a trial on terror charges
Greste said that their case - which prompted protests around the world - highlighted the need to protect the freedom of the press at a time of increasing social fragmentation. "There is a lot of talk about the role that social media plays in bringing society together but I think quite the opposite is true. Social media seems to push people into silos. The role of the media is to bridge the social divide," he said.
"What we are seeing with the development of extremism, with a lot of government draconian responses trying to shut down land limit the scope of work that that journalists can do, with the kind of pressures from extremist groups that are chopping the heads off journalists or walking into the offices of magazines and shooting them up, we are seeing increasing pressure on the media, on journalists to avoid certain bits of society and I think that's incredibly dangerous.